News
Tim Taylor & Thornbridge join forces
Added: Monday, August 21st 2023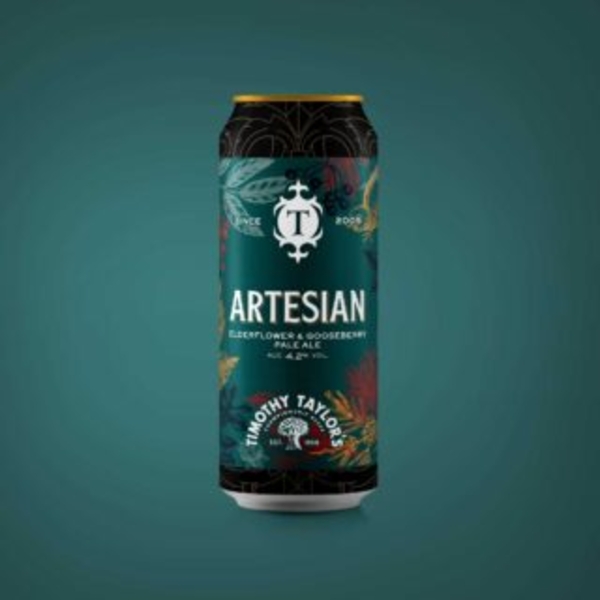 Thornbridge Brewery in Bakewell, Derbyshire has joined forces with legendary familty brewer Timothy Taylor in Keighly, Yorshire, for their first-ever collaboration beer. Artesian is a 4.2 per cent pale ale with the addition of elderflower and gooseberry. It's packaged in cask, keg and 440ml can for the off and on-trade and was launched at the famous Peakender festival on 18-20 August. It will be available as a limited edition beer through both breweries from 21 August.
Timothy Taylor's chose to work with Thornbridge for the first collaboration beer in their 165-year history to create Artesian, ideal for summer refreshment.
The two breweries have long admired each other's approach to cask and craft beer respectively, with Landlord and Jaipur both being widely regarded as the pioneers within their respective categories, and both having won more awards than any other beers.
The brewers' mutual knowledge and passion led them to brew a style of beer that could be showcased in the more traditional cask format for pubs, but also enjoyed in keg format in bars and restaurants and from cans at home. The Artesian collaboration with Thornbridge comes just five months after Timothy Taylor's Hopical Storm became its first beer to be launched in can.
Rob Lovatt, Head Brewer at Thornbridge, commented: "We are incredibly proud to be the first brewery to work alongside Timothy Taylor's for a collaboration.
"Nearly everybody at Thornbridge regularly drinks Landlord, so to create a modern pale ale with them is really exciting for the whole team!"
Andy Leman, Timothy Taylor's Head Brewer, added: "It has been a pleasure to work alongside Rob Lovatt and the brewing team at Thornbridge to produce Artesian Elderflower and Gooseberry Pale Ale. They have a great reputation for their partnerships, and share our uncompromising passion for quality and consistency, so were a natural choice for brewing our first collaboration.
"Artesian is a fresh pale ale that just screams summer and was brewed using Crystal, Chinook and Amarillo hops, Pale Ale malt and wheat. It is packed with aroma and flavour from the addition of elderflowers and gooseberries, and we look forward to hearing how our customers are enjoying it over the next few weeks."
At 4.2%, Artesian starts as a light and quaffable pale ale, brewed for easy enjoyment with bountiful elderflowers and zingy gooseberries added to create a vibrant mix of summer flavours. For beer lovers who enjoy food pairing, it is a good match for goat cheese and fig crostini. The hops are Amarillo, Chinook and Crystal.