News
Elland Brewery wins top beer award
Added: Wednesday, August 2nd 2023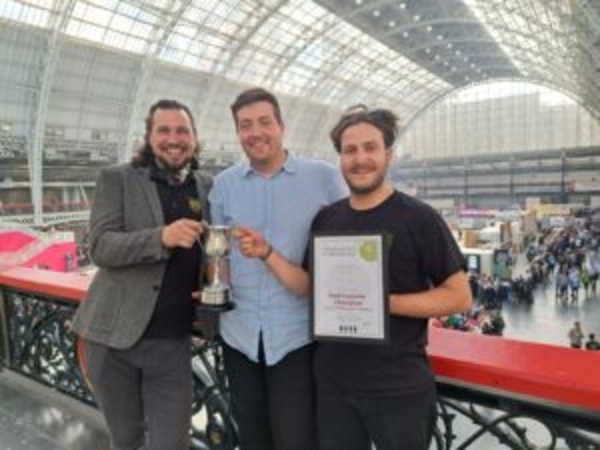 Elland Brewery's 1872 Porter won the coveted Champion Beer of Britain accolade at CAMRA's Great British Beer Festival on 1 August.
The multi-award winning beer has previously won the Champion Winter Beer award four times, including 2023. The Elland brewing team are seen above with their trophy.
All the results:
Mild
Gold: Harvey's Dark Mild.
Silver: Bank Top Dark Mild
Bronze: Gravediggers Church End Ale
Session Bitter
Gold: Salopian Darwin's Origin
Silver: Timothy Taylor Landlord
Bronze: Mighty Oak Captain Bob
Premium Bitter
Gold: Greene King Abbot Ale
Silver: Glamorgan Brewery Jemima's Pitchfork
Bronze: Bateman's XXXB
IPA
Gold: Twt Lol Diablo Dragons
Silver: Loch Lomond Brave Hop
Bronze: Thornbridge Jaipur
Session Pale, Blond and Golden Ales
Gold: Swannay Island Hopping
Silver: Oakham Inferno
Bronze: Salopian Oracle
Premium Pale, Blond and Golden Ales
Gold: Baker's Dozen Electric Landlady
Silver: Blackedge Kiwi
Bronze: St Austell Proper Job
Supreme Champion Beer of Britain 2023
Elland 1872 Porter