News
St Austell on song with Anthem
Added: Thursday, June 2nd 2022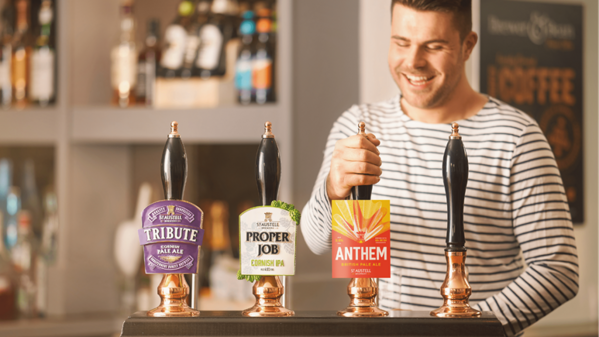 What a pleasure to sample a new beer made with all-British ingredients! New beers come thick and fast but all too often your tastbuds are battered by extreme citrus fruits from American hops, with not even a walk-on part for malt.
On 28 May I gave a beer talk and tasting in Norwich with five British beers – and all but one of them used American hops. The British hop industry needs all the help it can get – and it also offers a large range of hops with aromas and flavours that should appeal to even the most fastidious drinkers.
So hats off to St Austell Brewery in Cornwall that has launched a new cask and bottled beer, Anthem (3.8%), brewed with malts and hops grown in this country. It's the first new beer to be made by head brewer Georgina Young since she joined the brewery from Fuller's.
The beer is made with Low Colour Maris Otter malted barley, Cornish Gold malt – a Cornish version of Maris Otter -- and golden oats. The hops are Harlequin, Jester, Olicana and Target.
Anthem has an aroma and palate rich in honeyed malt, tangerine and melon fruit and spicy, grassy and herbal hops, followed by a long and quenching finish.
Georgina Young says: "Cask beer is having a tough time but it's part of the fabric of the pub and beer market and we will continue to innovate and invest in it."
The cask version of Anthem is available in pubs in South-west England while the bottled beer will have wider sales. Rush to sample it – it's a delicious beer.