News
Quantock celebrates with Milestone IPA
Added: Tuesday, July 13th 2021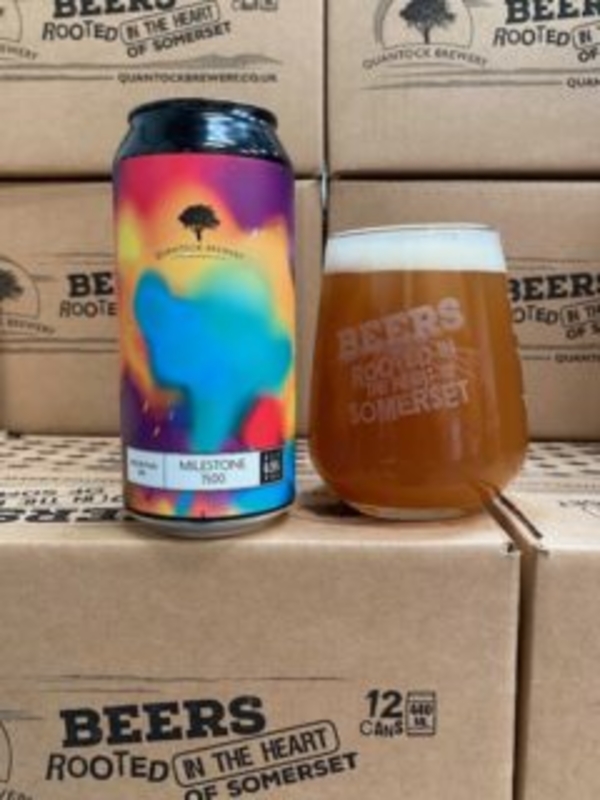 The Quantock Brewery in Somerset has launched Milestone 1500, a 6.5 per cent IPA, to celebrate the 1,500th brew at the Bishops Lydeard plant.
The beer is described as a Mountain IPA, a blend of American West Coast bitterness with East Coast smoothness. The beer, designed by head brewer and co-founder Rob Rainey, is based on his recipe for Quantock 150.
Rob uses the same hop combination – Centennial, Citra, Columbus, Mosaic and Simcoe – but with a different yeast strain.
Quantock was founded in 2008 and has an eight barrel plant with 10 fermenting vessels. It can produce 300 casks or 30,000 cans a week.
Milestone 1500 has a hazy bronze colour with an aroma that has a big citrus fruit kick along with notes of camomile and pine, with biscuit malt. Tangy and tart fruit dominate the palate but with a good balance of biscuit malt and floral hops. The finish starts bittersweet but with dry and bitter finale and continuing notes of biscuit malt and tart fruit.
440ml cans are available from www.quantockbrewery.co.uk