News
Whisky beer to aid Africa water campaign
Added: Wednesday, August 12th 2020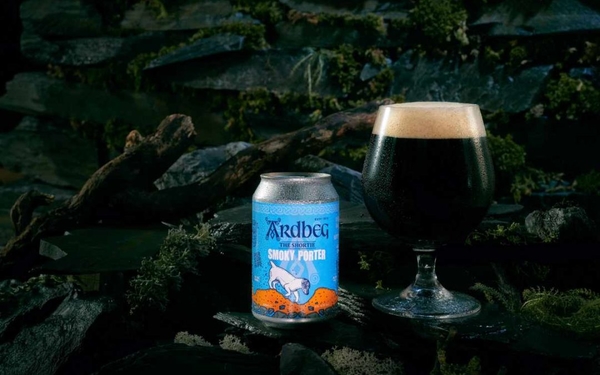 Ardbeg, the famous malt whisky distillery on Islay, has produced its first beer – with profits donated to support clean water projects in Malawi.
Shortie Smoky Porter is named after the distillery's canine mascot, Shortie, a Jack Russell. The beer uses Ardbeg's peated malt and the 6.2 per cent beer was brewed by the Williams' Brother Brewery in Alloa.
The beer is the brain child of flat mates Alan McIntyre, global brand manager at Ardbeg, and Alan Mahon, founder of Brewgooder. The beer was conceived as part of Brewgooder's Global Gathering campaign. It attracted more than 240 breweries from around the world for a collaborative brewing project with a mission to provide clean water for 100,000 people in developing countries.
The partnership involved the breweries producing small batch beers: more information is at www.brewgooder.com/gathering.
Mickey Heads, Ardbeg's distillery manager, says: "Not only is this a hugely important cause but the Shortie Smoky Porter is a first for the distillery. Helping brew a beer may seem like unchartered territory for Ardbeg but as any whiskyphile worth their malt will tell you, beer and whisky share the same DNA.
"Just like brewers, we ferment our malt, the only difference being that we hold on the hops. We hope that Ardbeggians and craft beer lovers alike will enjoy this extra special limited edition."
Alan Mahon of Brewgooder adds: "This collaboration is particularly special for me. To create an incredible beer that helps empower people's lives is one thing but to do it with one of the world's best whisky brands is another and to bring it to life with my best friend – there are few things I have been prouder of in my life. I look forward to working with the team at Ardbeg to turn the profits from this beer into life-saving clean water wells for those who need them."
The dark beer has a distinctive peaty nose with the renowned Islay iodine note, balanced by pine and marshmallow. The palate is creamy with bitter chocolate, malt biscuits, espresso coffee and a hint of liquorice. A smoky/peaty note dominates the finish.
The Shortie Smoky Porter is available from www.ardbeg.com and selected retailers, £14 for a four-pack. It's a one-off brew and will not be available again.