News
Co-Op boost for bread-saving Toast beer
Added: Monday, February 4th 2019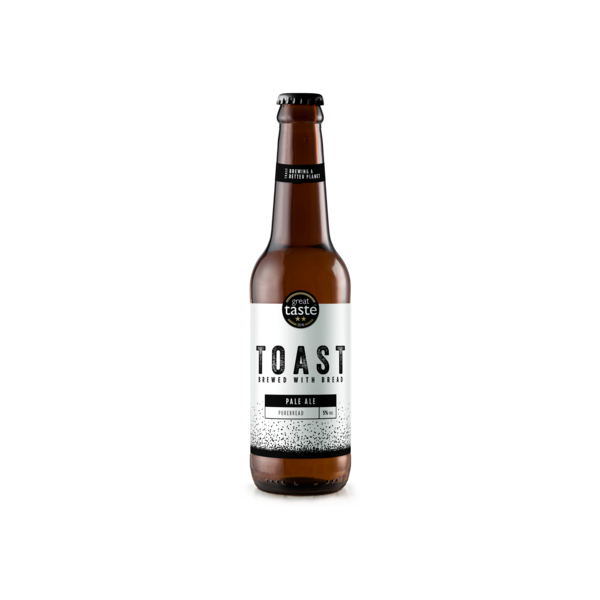 Toast Ale, the award-winning craft beer, can be enjoyed by even more Londoners as the Purebread Pale Ale (5%) is launched in the Co-Op's stores in the capital. 
Signalling another step in growth for the ethical beer brand, Toast Ale will be available in all 57 Co-Op food stores, giving greater access to the brew and making it easier for Londoners to drink sustainably. Toast Ale is brewed with fresh surplus bread that would otherwise be wasted, and its profits go towards tackling the issue of food waste. 
The Co-op's efforts to reduce food waste align with Toast Ale's mission to tackle the issue. The flod chain's relationship with FareShare has seen 1,300 tonnes of surplus food redistributed from its depots to those in need, enough to provide more than 3,085,000 meals. The Co-op's own redistribution programme, Food Share, is designed to tackle store-level surplus by redistributing to local community groups. This Christmas, it also gave away £19 million to community groups. 
Toast Ale replaces one third of the grain bill with recovered resources in the form of surplus bread, refining the brewing process without compromising on taste. The small business has recycled almost one million slices of surplus bread and donated more than £15,000 to charity. It also has a collaboration programme and has made its recipe available to other breweries to be part of its mission. Toast's efforts to connect communities, through sustainably brewed craft beer that raises awareness of food waste, will resonate with Co-op customers. 
David Ryan, Chief Breadwinner at Toast Ale, says: "We're delighted to be stocked in the Co-op, bringing a sustainable offering to its craft beer range. We have a very strong customer base in the capital and are excited to offer drinkers more places to find us." 
Toast Ale is leading the way in providing customers with more sustainable choices in the craft beer category. This approach has resonated with retailers, with major supermarket chains Tesco Express and Waitrose already stocking it, as buyers look to complement their existing craft beer ranges with sustainable options for ethically minded consumers. 
The 330ml bottles will retail at £2.50. 
About Toast 
Toast Ale brews craft beer that's better for the planet. 44% of all of bread produced in the UK is never eaten so Toast is on a mission to change this. It uses fresh, surplus bakery bread in place of a proportion of the malted barley, and pours all profits into environmental charities working for a healthier food system.For more information,go to www.toastale.com or contact press@toastale.com