News
Big jump in American beer exports to UK
Added: Thursday, April 5th 2018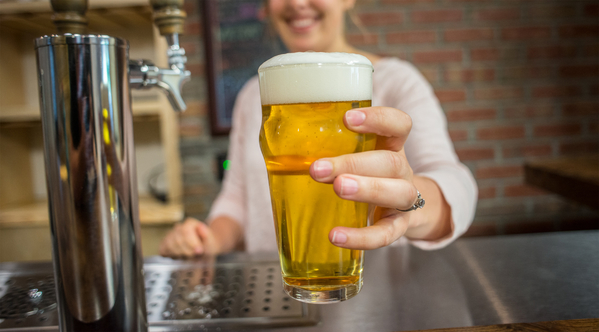 The Brewers Association, the trade group representing small and independent American craft brewers, has reported export growth data for the industry in 2017.  Supported by the Export Development Programme (EDP), craft beer export volume increased by 3.6 per cent in 2017, now totalling 482,309 barrels and valued at $125.4 million. 
Growth was seen in major markets including in the Asia-Pacific region (not including Japan) which grew 7.4 per cent; Japan, which was up 2.6 per cent and Western Europe which saw exports increase by 1.3 per cent. 
Canada was again the leading international market for American craft beer, accounting for 51.3 per cent of total exports.  Other leading importers were the United Kingdom, accounting for 10.5 per cent; Sweden 6.7 per cent; Korea 4.6 per cent; Australia, with 3.8 per cent; and China, with 2.5 per cent of exports. 
Steve Parr, export development programme manager for the Brewers Association, comments:  "The UK grew by 7.1 per cent in 2017 to maintain its position as the second biggest export market after Canada. This growth is impressive when set against the thriving domestic brewing scene the UK is currently undergoing.  It proves that the UK's taste for full-flavoured, high quality, diverse American craft beer is far from waning and shows that American craft beer is continuing to break new boundaries.  From innovative styles to international distribution, the Brewers Association Export Development Programme is able to take the success of local brewers and showcase them on a global scale." 
In 2017, the number of operating breweries in the U.S. grew 16 per cent, totalling 6,372 breweries, broken down as follows: 3,812 microbreweries, 2,252 brewpubs, 202 regional craft breweries and 106 large or otherwise non-craft brewers.  Small and independent account for 98 per cent of the breweries in operation. 
The EDP, which generates exposure for American craft beer through trade shows, festivals, seminars, media outreach and competitions, among other activities, was initiated in 2004 with a grant from the United States Department of Agriculture Market Access Programme (USDA MAP).  There are currently more than 100 small and independent brewers exporting their beers from the U.S., by EDP estimates.
*Photo courtesy Brewers Association