News
Yorkshire brewery in boost for vegan beer
Added: Friday, December 30th 2016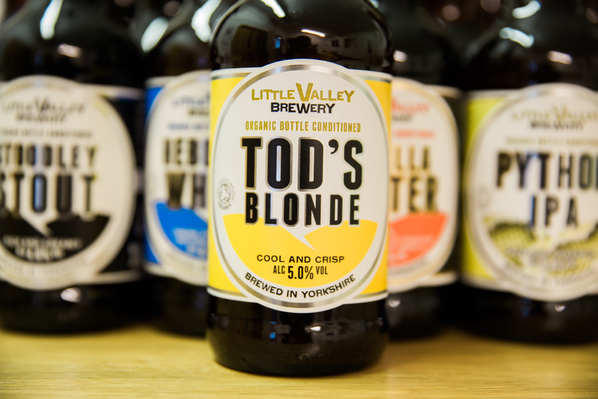 A small craft brewery in Yorkshire – Little Valley at Hebden Bridge – is working with the Vegan Society to promote beers that will help celebrate "Veganuary" or Vegan January.
Little Valley brewery is run by husband-and-wife team Wim van der Spek and Sue Cooper and they have put together a range of five beers that are all vegan-friendly as they avoid the use of dairy products and isinglass finings made from fish bladders. Isinglass is traditionally used to clear beer of yeast but a growing number of brewers are looking for alternatives or are not fining their beers.
The five beers chosen are:
*Little Valley LVB X (10%), an organic barley wine that is rich, bold and dark with hints of raisin and a strong malty backbone. www.littlevalleybrewery.co.uk
*Freedom Brewery Organic Helles lager (4.8%). A round, malty flavour with subtle bitterness and smooth caramel undertones. www.freedombrewery.com
*Stroud Brewery Asparagasm (4/2%) a fruity and crisp, aromatic pale ale using Chinook and Nelson Sauvin hops from the United States and New Zealand. www.stroudbrewery.co.uk
*Little Valley Tod's Blonde (5%). A bright yellow blonde ale with a pleasant malty taste and a smooth, bitter finish.
*Brighton Bier Pale Ale (4%. Refreshing, well-balanced beer brewed with Mosaic, Chinook and Citra American hops. www.brightonbier.co.uk
Sue Cooper at Little Valley says: "Vegan beers have hit the headlines in 2016 but this is by no means a new trend. We have been brewing vegan beer since day one more than 11 years ago and this is something we wanted to spotlight in Vegan January."