News
Brewery gives Freedom to choose Pale Ale
Added: Wednesday, June 8th 2016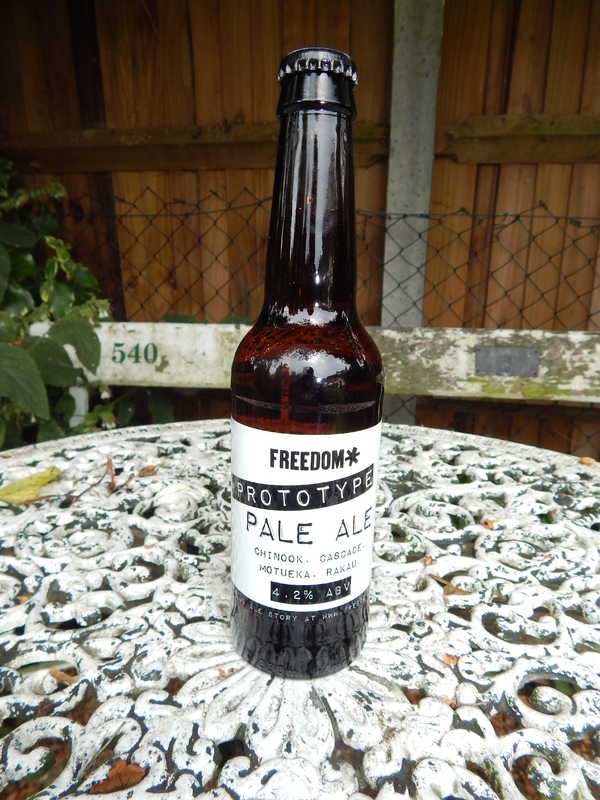 Freedom Brewery is extending its range of sustainably-brewed, vegan-friendly beers with the addition of its first ever pale ale. To date, the Staffordshire-based brewery has been best known for its lager beers.
The pale ale will first be launched as a prototype to allow customers three months to comment on the new addition before it is relaunched – based on consumer feedback – in September this year.
Available from 1 July, Freedom Pale Ale will be on sale for three months in prototype form in 35 Mitchells & Butlers' Castle sites, along with 65 independent trade outlets. The prototype will also be available as a taster box to purchase from online retailers, including Freedom's own website.
During the three-month period, customers will be invited to share their feedback on the ale through a ballot box and comment card system, through Freedom's own website www.freedombrewery.com and social media channels, using #Freedom Prototype. The feedback will then be used to shape the core range Pale Ale to be launched in September.
Jonathan Smith, head brewer at Freedom, says: "With more than 20 years' brewing expertise, our aim is to offer a full range of authentic, sustainably-brewed beers that our customers will love. Our fan base, who have been asking us to brew a pale ale for some time, are real beer experts so we have decided to get them involved in the process. We are giving them what we believe to be fantastic pale ale, but we want them to help us refine and develop it over the next few months."
Prototype Pale Ale, 4.2%, in common with all Freedom beers, will benefit from being brewed with a sustainable source of natural spring water from a borehole on site. Jonathan Smith describes the beer as "a dry, crisp and aromatic pale ale", brewed with two New World hops, Cascade and Chinook from the United States, combined with two Southern Hemisphere varieties, Motueka and Rakau from New Zealand, as well as various malts, including rye to add body and balance.
Pale Ale will sit alongside Freedom Brewery's existing range that includes Freedom Authentic, Organic Helles, East India Pale, Liberty Pils and King Koln, all of which are stocked in good pubs, bars and restaurants.
*Freedom Brewery was established in 1995 in Fulham, London, and relocated to rural Staffordshire in 2004 to take advantage of the superior water source. The brewery produces an award-winning range of beer that is certified Vegan Friendly and brewed sustainably. It won the SIBA Green Business of the Year award in 2016.
RP's tasting note: pale bronze colour with a fine floral, herbal nose with notes of camomile, cinnamon and earthy, spicy hops. Bitter hops make an impact on the palate but are balanced by juicy malt and tart fruit. The finish has powerful hop bitterness but, again, the balance is good with a fine and quenching fruit note and light, biscuit malt.