News
Twickers strips off to win big beer award
Added: Wednesday, April 13th 2016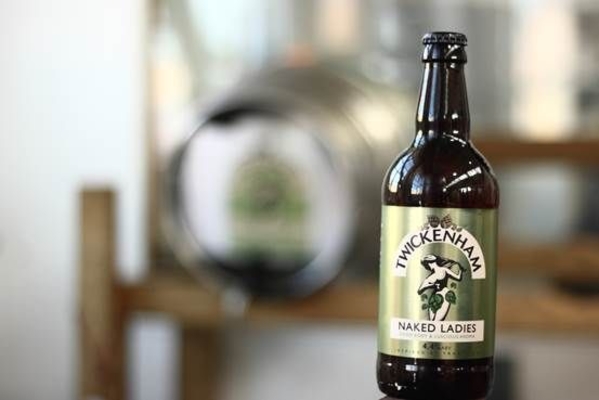 A London craft brewery has won a tough competition to get its golden ale listed in every branch of Majestic Wine in the country. Twickenham, founded in 2004, was the first brewery in the area since the 1920s and its Naked Ladies beer will now bring it to the attention of drinkers throughout the UK.
The 4.4% beer will join the Majestic range for the summer months. Naked Ladies was one of 400 beers sampled by customers during Majestic's Oktoberfest last autumn. The customers' votes led to eight beers going forward to the group's Beer Team composed of 20 volunteer tasters.
The eight finalists were:
St Peter's Golden Ale
Parker Brewery Barbarian Bitter
Goddards Fuggle-de-Dum
Adnams Ghost Ship
Dent Golden Fleece
Bath Ginger Hare; and
Twickenham Naked Ladies
Naked Ladies – inspired by statues of water nymphs in York House Gardens -- won Silver in CAMRA's Champion Beer of Britain competition in 2014. It's brewed with Celeia, Chinook and Pilgrim hops that add a spicy and peppery note to the biscuit malt character.
The brewery started with a 10-barrel plant but moved to new premises with a 25-barrel kit.