News
New brews: Empress Ale, Chiltern Earl Grey IPA and Saltaire XS Belgian Red
Added: Monday, March 7th 2016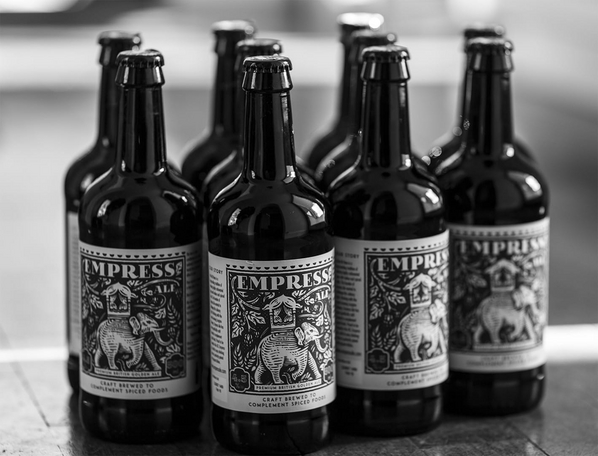 Empress Ale, a new golden beer designed to complement spicy Indian food, was born out of the frustration felt by founder Surj Virk who encountered only heavily carbonated lager beers when he went to dine in his favourite Asian restaurants.
The 4.5% beer is a long way removed from the likes of Cobra and Kingfisher. Surj says: "I wanted to challenge the culinary habit of ordering lager with spiced food. I worked with chefs, restaurateurs and master brewers to create the beer."
Empress Ale is bottle conditioned and pours a slightly hazy bronze colour. It's brewed with pale and wheat malts and is hopped with Cascade, Galena and Fuggles varieties. It has a woody, spicy, camomile and lemongrass aroma with notes of fresh bread and earthy, peppery hops. Biscuit malt and bittersweet citrus fruit – with lemon to the fore – dominate the palate with a continuing camomile note. The finish is fruity, hoppy and malty with earthy and woody hops dominating.
The beer is brewed by the Langton Brewery in Leicestershire that was founded in 1999 at the Bell Inn in East Langton and moved in 2005 to Grange Farm at Thorpe Langton with bigger kit to keep pace with demand.
Surj Virk is busily looking for outlets for the beer, which is already available in Feast in Leicester. An online service will be available shortly: at present, contact hello@empressale.com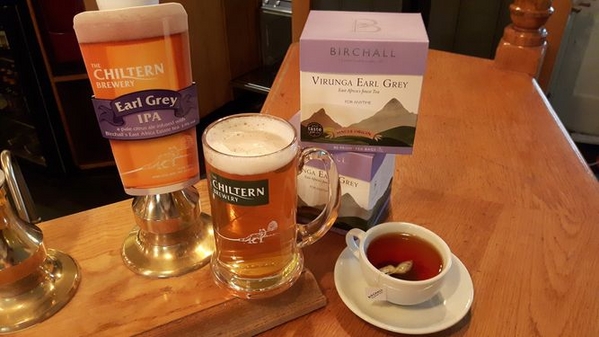 More tea, vicar?
Chiltern Brewery in Buckinghamshire has created a new twist on the India Pale Ale theme with Earl Grey IPA brewed in association with a leading tea company. Head brewer Tom Jenkinson at the brewery in Terrick met Daniel Graham, managing director of Birchall, and they joined forces to develop the beer.
"We stock Birchall's teas in our pub, the King's Head in Aylesbury," Tom says, "and the idea for the beer – like all the best ideas – came as we enjoyed a pint."
The 3.9% beer, available during March, is flavoured with fragrant Virunga Earl Grey tea from East Africa. The beer can be enjoyed at the King's Head, Market Square, Aylesbury, and can be bought from the brewery shop, Nash Lee Road, Terrick, HP17 0TQ or online: www.chilternbrewery.co.uk
Seeing Red in Shipley
The Saltaire Brewery has added to its special XS range with a 7.2% Belgian Red, hopped with Hersbrucker and Saaz varieties and brewed with specialist Continental malts.
The brewery, based in Shipley, has previously produced both an Imperial IPA and Imperial Stout in the XS range. Belgian Red has a toasted malt aroma and palate with rich notes of nuts and plums. www.saltairebrewery.co.uk
*Additional outlets for Empress Ale (see above
Benares, Mayfair, London (Michelin star)
Cafe Spice Namaste, London
Martin Inn, Leicester, which featured in Jamie Oliver's TV series Jamie's Great Britain.