News
Oddbins launches Belgian-style Saison
Added: Wednesday, July 8th 2015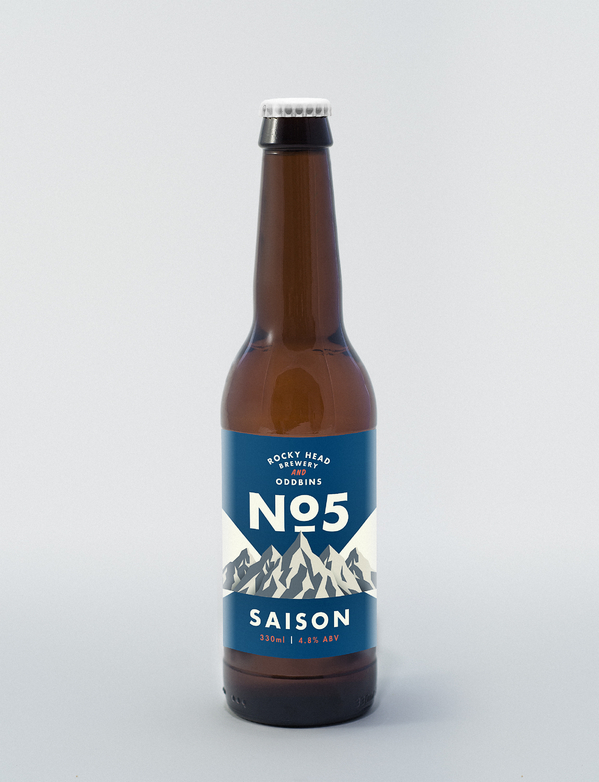 Oddbins support for good beer continues with the launch of its No 5, a Belgian-style Saison brewed in collaboration with a new London micro-brewery, Rocky Head. The brewery, in Southfields, south London, has been launched by Steve Daniel, Oddbins former Buying Director, who has been inspired by the American craft beer movement.
The classic Belgian Saison is brewed by the Dupont family on their former farm at Tourpes-Leuze near Tournai and is based on the style developed by farmers who brewed a seasonal beer – saison – to refresh their families and labourers during harvest time.
But the inspiration for Oddbins' Saison (4.8%) is more in line with the beers brewed in the neighbouring village of Pipaix by Brasserie à Vapeur – the Steam Brewery – where owner Jean-Louis Dits uses a large range of "botanicals" in his beers, including anis, black pepper, orange peel and medicinal lichen.
The Oddbins beer is brewed with the addition of mandarin zest, passion fruit, coriander seeds, lemongrass and wheat alongside pale malt. It's fermented with an authentic Belgian Abbey yeast culture.
It's has a hazy blond colour with a lilting spicy nose with powerful hints of coriander, ripe passion fruit, earthy hop resins and toasted malt. Bitter hops dominate the palate but are balanced by spices, tangy fruit and rich grain. The finish is long and bittersweet with spices, peppery hops, coriander, lemongrass and toasted malt all making an impression. It ends dry and hoppy and is wonderfully refreshing.
Steve Daniels describes Rocky Head as "probably the most ramshacklebrewery in the UK, equipment sourced and modified from here, there and everywhere but mainly the offshoots from Carlsberg Tetley." The beers are made in small batches and are loaded with American and New Zealand hops.
Oddbins now stocks more than 300 beers, sourced nationally and internationally. Sales of its own range of locally-produced craft beers grew by 61% last year.
No 5 Saison is available throughout the Oddbins chain and costs £2.80 a bottle. Further details: www.oddbins.com.