News
Major debate on future of craft beer
Added: Thursday, April 23rd 2015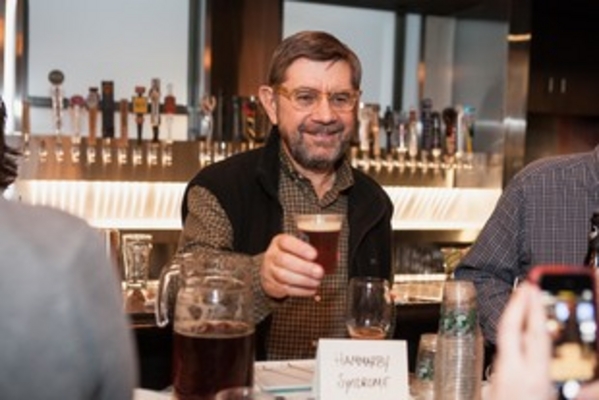 A lively debate is expected on Wednesday 29 April at Beavertown Brewery in Tottenham when speakers rise to the challenge of the "State of Craft Beer". The discussion has been instigated by Steve Hindy (pictured), co-founder of Brooklyn Brewery in New York City, who has built one of the most prestigious craft breweries in the United States.
He has assembled a panel of speakers for the evening that includes Roger Protz, Jasper Cuppaidge, founder of Camden Town Brewery, Logan Plant, founder and brewer at Beavertown, John Holl, editor of All About Beer and author of the American Craft Beer Cookbook.
All About Beer is America's leading beer magazine and has been published for 35 years. It also runs the annual World Beer Festival in Durham, North Carolina.
The discussion will be introduced by London-based beer writer Mark Dredge, a former winner of the Beer Writer of the Year award from the British Guild of Beer Writers.
Steve Hindy says the debate will leave no stone unturned as beer experts tackle the issues faced by breweries around the country and world-wide.
Both the discussion and the views of brewers all over the world will be available through First We Feast. They will be recording and releasing every State of Craft Beer debate as a podcast on their site and through iTunes so that beer drinkers around the world can find out what Steve, John and the movers and shakers of craft beer have to say about life on the front lines of the beer industry.
Burger & Lobster will be on hand at Beavertown to supply food. Big Green Book Shop will have a stall so copies of Beer School by Steve Hindy and Tom Potter, Craft Beer Revolution by Steve Hindy, and the American Craft Beer Cookbook by John Holl can be purchased.
State of Craft Beer, Wednesday 29 April, Beavertown Brewery, Unit 17-18, Lockwood Industrial Park, Mill Mead Road, London N17 9QP. Station: Tottenham Hale. Doors open 7pm, discussion at 7.30pm. Tickets £6. 020 8525 9884. www.beavertownbrewery.co.uk