News
Top Aussie beer host set for London event
Added: Wednesday, August 20th 2014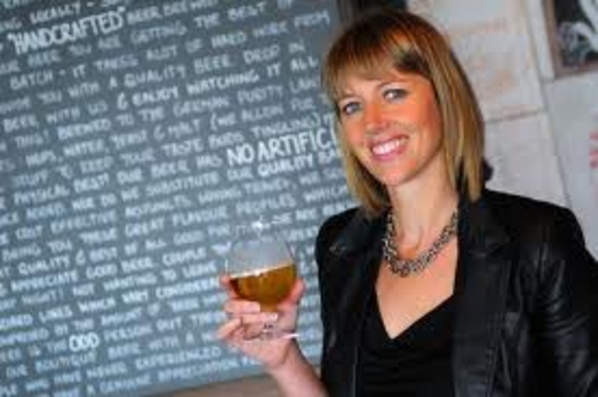 Kirrily Waldhorn, Australia's Beer Diva, will host a tasting and talk with Roger Protz in London on 22 September. Kirrily holds major beer events in Australia, including one staged at Sydney Opera House. She hosts beer-and-food matching dinners and appears regularly on radio and television. She is the former editor of the leading magazine Beer & Brewer published in Australia and New Zealand.
The London event will be held in the Token House, a Fuller's pub at 4 Moorgate, London EC2, close to both Bank and Moorgate stations. The event will start at 6.30pm and a buffet will be served.
The final beer list is liable to change but may include: Chiswick Bitter as an appetiser followed by Sierra Nevada Torpedo, a beer from Little Creatures in Australia, Fuller's Black Cab, Chimay Gold from Belgium, a new Fuller's Past Masters beer – possibly 1914 X, a recreation of a beer from World War One – Fuller's ESB and Vintage Ale.
Roger Protz says: "I'm delighted to be hosting this event with Kirrily. We met in Melbourne when we did a series of beer tastings at Beer Expo and she then joined me at the Great British Beer Festival for two sell-out beer talks.
"She has a remarkable palate for beer and has done a brilliant job in Australia in publishing the joys of beer and in particular reaching out to women drinkers. As she says, a Pilsner is as good as a Pinot at the dining table."
*The event costs £25 per head for the beers and the buffet. Tickets from pr@fullers.co.uk