Review
Curtis: beer is blooming in Britain
Added: Sunday, August 15th 2021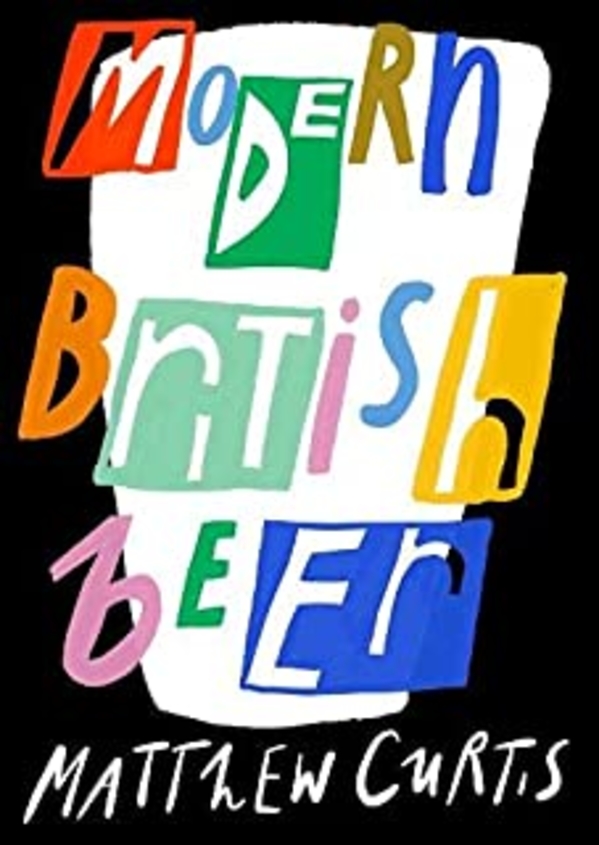 Modern British Beer, Matthew Curtis (CAMRA Books, £15.99)
Old codgers should approach this book with caution. While we grumble about the difficulty of finding a decent pint of Bass these days, Matthew Curtis points to the wealth of modern beers on our doorstep and the need to broaden our horizons.
He underscores the point with the fact that when CAMRA was launched in 1971 to protect cask beer there were just 170 breweries in Britain. Today there are in excess of 2,000 and, as Matthew says, we live in a time of beer joy.
He reminisces about the late 1970s when his father would drink in Sheffield pubs where regulars would loyally sup Stone's or Tetley's all evening. Today, with Pandora's beer box fully ajar, drinkers can play "jump the pumps" and try a range of beers and styles in the course of one session in the pub.
The book offers something new. It doesn't go into great depth on how beer is brewed. Neither is it yet another tome on the variety of beer styles available. Malts, hops, water, yeast and how they produce beers that range from pale ale through porter and stout to barley wine are mentioned but are carefully woven into the story of the beers and breweries he has chosen.
Matthew's epiphany started in the taproom of Odell's brewery in Fort Collins in Colorado. He had drunk and enjoyed beer back home but this first taste of Odell's IPA was like the moment in the Wizard of Oz when the film turns from black and white to full Technicolor. "I tasted fresh orange peel and citrus zest in great waves, each one underpinned by the rich, biscuit-like fixture of malted barley, both culminating in a riotously bitter finish that hoisted me by the lapels and demanded I take another sip".
He was fascinated to learn that the founder of the brewery, Doug Odell, had been inspired to launch a brewery following a trip to Britain and tasting the ales available here. A side bar of the book is the cross-fertilisation of brewing knowledge, skills and recipes in the UK and US.
Matthew returned home, determined to find brewers in Britain that were making equally stunning beers. As you
follow him around the country, be not afraid: the book is not packed with just citrus-laden IPAs but offers a broad sweep of beer, including some modern lagers.
Before embarking on the Grand Tour, Matthew goes into some detail on how the modern beer scene has emerged and evolved in Britain. At some length, he extols the ground-breaking path built by BrewDog in Scotland. It started life in a garage and is now one of the biggest breweries in the country, with bars in many towns and cities and production plants either planned or in existence in the US and Australia.
I feel he may have over-egged the pudding where BrewDog's influence is concerned. Kelham Island and Thornbridge – both featured in the book – could be considered equally influential. But I may be too subjective. Having been the object of BrewDog's renowned rudeness, I have no love for the company. And Matthew's friend who considers Punk IPA to rival Sierra Nevada's IPA should have his taste buds adjusted.
Matthew has broken the UK down into its constituent parts in order to stress the importance of the regionality of the beer styles available in these islands. He gets off to a flyer in Scotland with Fyne Ale's Jarl, a superb blonde ale I always hurry to sample in the Guildford Arms in Edinburgh when I'm waiting for a train south.
Among a clutch of new breweries in Scotland, I'm glad Matthew has included the long-standing Harviestoun of Alva, whose Old Dubh 12 is an imperial porter aged in whisky casks. A few years ago I made a memorable trip with head brewer Stuart Cail to the acclaimed Highland Park distillery on Orkney where Stuart chose a range of casks to take home and we were invited to taste some samples of the local juice of the barley.
In Yorkshire and the North-east, Matthew covers such influential breweries as Northern Monk, Saltaire. Kelham Island and Thornbridge, but I'm glad he gives generous space to Roosters of Harrogate. While it's now owned by the Fozard family, it was founded by Sean Franklin, who deserves to be high on the list of modern beer heroes. He was the first brewer in Britain to use the American Cascade hop and led the way in producing pale beers bursting with ripe citrus aromas and flavours. The region also includes North, which makes the rare German style Gose, and Saint Mars of the Desert, which brews a Wallonian-style Saison.
Across the Pennines, pride of place in Manchester is rightly given to Marble Brewery that brought choice back to a city dominated by big regional companies. Marble's range includes pale ale, bitter and the succulent Earl Grey IPA. Cloudwater has rapidly built a good reputation for its range of beers, which includes not only hoppy IPAs but lager and a Bavarian-influenced wheat beer. Love Lane in Liverpool is another brewery bringing much-needed choice to the area while in an age of hazy and heavily-hopped pale beers Cheshire Brewhouse offers a fine Porter with Buxton weighing in with an Imperial Black.
The Midlands and East Anglia chapter includes such seasoned practitioners as Titanic, Brewsters and Oakham, with newcomers Braybrooke with a Keller Lager and Little Earth Project's Saison. With Purity Matthew sounds a clarion call for brewers to "put something back". He says brewing takes a lot from the environment with five pints of water needed to make one pint of beer. He wants other brewers to follow Purity's path of recycling and cleaning used water through a series of reed beds.
The West Country covers the proper lagers makes by Utopian, the spectacular Wild Beers from Shepton Mallet and the important role made by Tribute in turning round the fortunes of St Austell Brewery. In Wales and Northern Ireland, Matthew has unearthed several new small breweries that bring choice to regions dominated by big brewers – though Tiny Rebel may be a trifle miffed at missing the cut in Wales.
London, once designated a "beer desert" by CAMRA in the 1970s, has seen a great blossoming of new breweries with a wide range of beers. Matthew pays tribute to the pioneering work of the likes of Anspach & Hobday, The Kernel, Jaega Wise at Wild Card and Five Points in Hackney whose Porter may be the closest thing to the original 18th century beer we are likely to find.
Mattew Curtis has written an inspirational book, one no beer lover should miss. He has presented me with a check list of new beers to try...but I still pine for a pint of Bass.