News
Big beer week seeks to boost cask ale
Added: Tuesday, September 19th 2023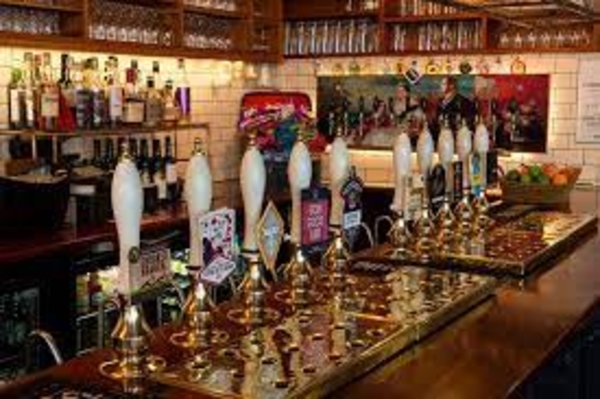 Real ale has been having a rough ride. The beer style – also known as cask-conditioned beer or just cask ale – can be consumed only on draught in pubs and it was hammered by the Covid pandemic and the forced closure of pubs and bars during lockdown.
Consumers were forced to drink at home and many have not returned to pubs as a result. They switched to lager and packaged ales and have lost the cask habit.
Industry analysis shows that sales of cask beer have fallen by around 20 per cent, which is bad news for both brewers of the style and pubs with the famous "policeman's truncheon" hand pumps on their bars.
It's not all doom and gloom. Timothy Taylor in West Yorkshire, brewer of the award-winning Landlord premium bitter, says its sales are strong and Landlord has leapfrogged other beers to become the second biggest selling cask ale after Doom Bar.
Robinsons in Stockport reports strong sales of Unicorn, Cascade and Trooper. It has an estate of 249 pubs and says sales are worth close to £83 million, overtaking pre-Covid levels.
Hogs Back Brewery in Surrey, whose TEA – Traditional English Ale – has a strong national following, reports that sales have recovered to pre-Covid levels.
But closer to home, Wells & Co at Brewpoint in Bedford says cask sales are down by some 10 per cent and it has replaced its three real ales with just one new beer called Anchorman.
Real ale will receive a much-needed boost this month with the annual Cask Ale Week promotion. The promotion is needed because this type of beer is unique to Britain. No other country produces large amounts of beer that leave the brewery in unfinished form and have a second fermentation in cask in the pub cellar. It's the Champagne of the beer world and it deserves to be not only enjoyed but also admired, loved and cherished.
Cask Ale Week runs from 21 September to 1 October. The interest aroused can be measured by last year's promotion when it reached 15.8 million people on social media. The initiative is staged by Cask Marque and Cask Matters and they have the backing of leading brewers and pub companies.
Holly Smith, communications manager at Greene King, based in Bury St Edmunds, is one of the country's biggest brewers and pub companies and owners of the Speckled Hen on Hatfield Road, says: "To celebrate and drive awareness of cask, Greene King will launch several activities with consumers and the trade press.
"We will be working with a number of influencers to visit Greene King pubs and share what makes cask great and the reasons to get to the pub for a pint."
Punch Taverns will send Cask Ale Week merchandising kits to its licensees. Trust Taverns have special kits to give away while Admiral Taverns will help its licensees to stage beer festivals during the week.
Cask Marque will encourage consumers to use its Cask Finder app to visit 12 new pubs during the week. Drinkers will win a limited edition T-shirt. Last year more than six thousand pubs were visited for the first time by supporters of Cask Ale Week.
Visit www.caskaleweek.co.uk for a map of activities and pubs to visit.
▪By happy coincidence, St Albans Beer Festival, run by the Campaign for Real Ale, will be held during Cask Ale Week, in the Alban Arena from 27-30 September.
I will hold a beer talk and tasting on the opening night and there are a few tickets remaining: www.stalbansbf.org.uk.
Survey shows big backing for cask
Cask ale is seen as essential to the UK's pub culture by four in five (80%) UK drinkers, according to a new survey.
The study, conducted by Greene King Brewery in support of Cask Ale Week, showed that despite the rise in prominence of alternative drinks such as lagers and ciders, the vast majority of British beer fans still believe cask ale plays a vital role in the UK pub landscape.
Not only that, but almost half of respondents (43%) believe that a pint of cask ale is the freshest drink you can order at the bar, more so than a pint of lager (36%) and notably more than a cold pint of coke (14%).
Cask Ale Week is the annual celebration of the brewing of real ales, with pubs and brewery companies from right across the country engaging in activity to support the cask ale industry and encouraging its customers to try and promote real ale.
Beer fans are certainly open to trying new drinks, with the enjoyment of discovering something new and enjoyable to drink the most popular reason for trying cask ales, according to almost a third of UK beer drinkers (30%).
Aside from wanting to expand their choice of drinks, almost three in ten (27%) respondents drink cask ale because they value the brands that brew it, while more than a quarter (26%) enjoy drinking cask because of its superior taste.
Cask Ale Week runs from Thursday 21st September – Sunday 1st October, with Greene King, a brewer of a large range of cask ales itself, heavily involved in the celebrations.
The pub and brewing company is running its Cask, Craft and Cider Festival during Cask Ale Week (Monday 18th September – Thursday 5th November) with a range of activities and promotions taking place in over 400 of its pubs in the UK to encourage customers to try something new.
Jack Palmer, Head Brewer at Greene King, said: "You could be forgiven for thinking that cask and real ales are declining in popularity, but it's extremely refreshing to drinkers showing how popular they still are among UK beer, lager and cider fans.
"The process that goes into making a cask ale is extensive to ensure the best flavours are maximised and it's great to see the art of brewing such ales is still so well supported in the community.
"We'd recommend heading down to one of our pubs during Cask Ale Week to celebrate this industry and maybe uncover a new favourite style in the process."