News
Global giant set to axe White Shield IPA
Added: Monday, August 14th 2023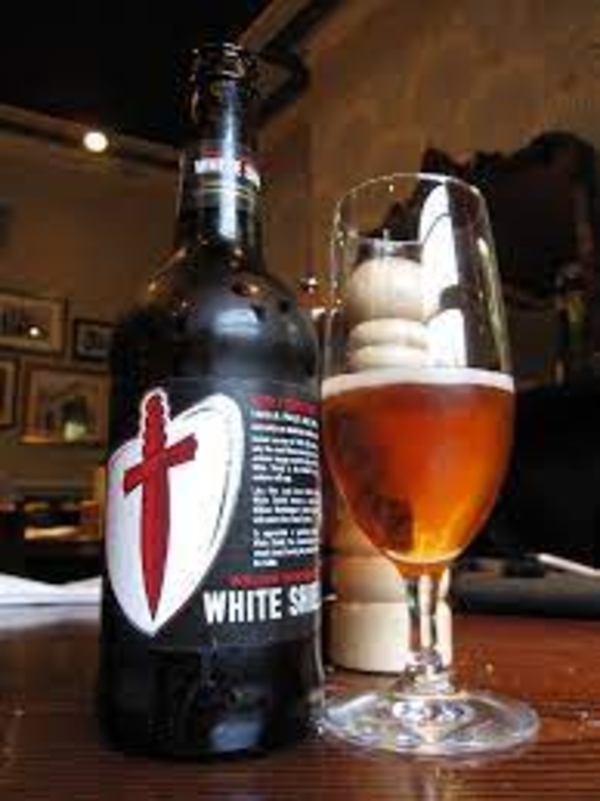 Worthington's White Shield, a potent link with the India Pale Ales of the Victorian period, is another historic beer style destined for the brewery graveyard. Its owner, global giant Molson Coors, says production has been "rested – unfortunately the brand will be out of stock for the foreseeable future."
As the 5.6 per cent bottle-conditioned beer has not been seen in most parts of the country for several years, it's safe to assume that "foreseeable future" spells its death knell. Molson Coors, a Canadian-American giant that took over the former Bass breweries in Burton-on-Trent, puts all its marketing muscle behind the bottled version of Doom Bar, a "Cornish" beer brewed in Burton.
This is not the first time White Shield has faced oblivion. When it was owned by Bass, the Burton colossus lost interest in the beer and concentrated on building sales of Carling lager and keg beers. Thanks to the efforts of a Bass brewer, Steve Wellington, White Shield was saved but it has had a marginal presence for years.
William Worthington was one of the leading brewers in Burton as the town became famous for its pale ales in the 19th century. Worthington was a cooper by trade who moved to Burton in the 18th century and eventually bought the brewery where he worked. When commercial glass blowing developed, he carved out a special niche for his brewery by producing around half of his beers in bottled form.
In common with his near neighbour William Bass, he used the new railway system to send his beers to London and other parts of the country and then joined the rush to export pale ales to the British stationed in India.
Worthington launched White Shield in 1829 and the beer with its logo of a dagger on a shield became famous world-wide. When Bass and Worthington merged in 1926 the Worthington beers continued to be produced under their own name. As more and more brewers started to filter and pasteurise their bottled beers, White Shield became a beer for aficionados, treated with the reverence given to fine wine as a result of its conditioning in bottle with live yeast.
In the late 1980s and early 90s, Bass shunted production of White Shield around its empire. It was brewed for a while by Hope & Anchor in Sheffield and ended up at the independent brewery of King & Barnes in Horsham, which had installed a modern bottling line that could handle a bottle-conditioned ale.
When King & Barnes closed, Steve Wellington, a Bass brewer for 53 years who loved White Shield, lobbied the management to bring it back to Burton where he was in charge of a small pilot plant in the Bass Museum. Bass agreed and the beer was welcomed back to Burton with a celebratory march through the town accompanied by member of the Staffordshire Regiment.
Steve is seen on the left in the Heritage Brewery with fellow brewers Caroline Horrabin and Martin Hodson.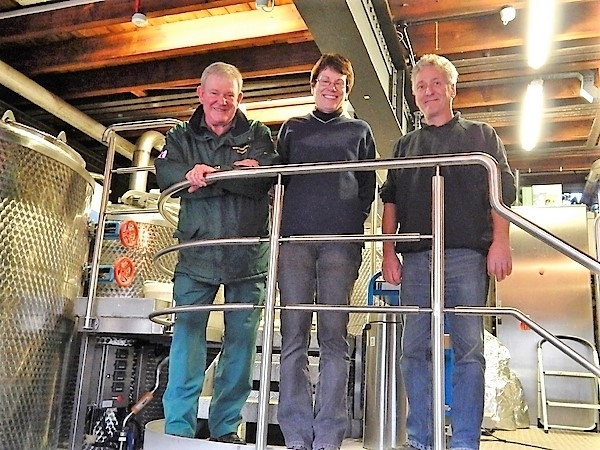 It was quite a home-coming but problems arose as a result of the turbulence in the industry in the 1990s caused by the government's Beer Orders that attempted to curb the power of the big national brewers. In 2000 Bass left brewing and sold its plants in Burton. The Bass Museum closed and when it eventually reopened, run by a leisure company, Steve Wellington launched a bigger plant in what became the National Brewery Centre.
It was first called the William Worthington Brewery but Molson Coors, which now owned the Worthington brands, objected and the name was changed to the Heritage Brewery. Molson Coors refused to sell White Shield to Steve Wellington. Steve has now retired and the Heritage Brewery closed when Molson Coors shut down the brewery centre in 2022.
Molson Coors said in a statement that while production of White Shield would be "rested" and would be out of stock "for the foreseeable future fans will still be able to enjoy Worthington's on draught in pubs, clubs and bars across the UK". But that is a completely different beer, a 3.7 per cent bitter available mainly in keg form.
The company was asked if it was prepared to sell White Shield to another brewery and said the beer remained "part of its portfolio".
How White Shield is brewed
The 5.6 per cent beer is brewed with pale malt and a small amount of darker crystal malt. The hops are Challenger, Fuggles and Goldings that create 40 units of bitterness. Following primary fermentation, the beer is conditioned for three weeks and is then bottled with a new yeast strain described as "sticky". It falls to the bottom of the bottle where it sticks to the glass while turning the final malt sugars into alcohol and carbon dioxide. It has spices, peppery hops, light apple fruit and sulphur on the aroma with juicy malt, tart hop resins and spices on the palate and a lingering finish that is bitter and hoppy but balanced by rich malt and fruit. If the beer is laid down for a few years, it will darken and the hop character will diminish.
First published in What's Brewing, August 2023.