News
Greene King pins its hopes on cask
Added: Wednesday, July 5th 2023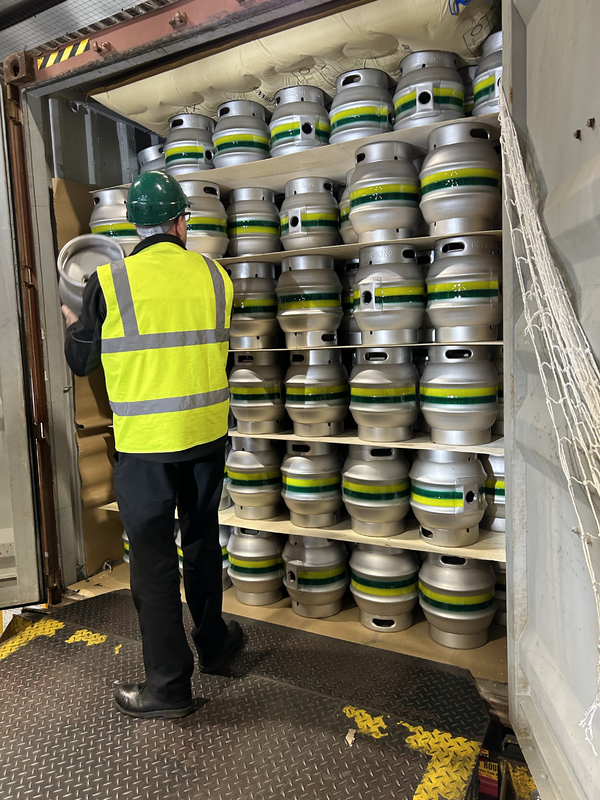 Greene King Brewery is using 4.5-gallon pins for its July seasonal cask ales, Ale Fresco and New Tricks, a Nethergate Brewery collaboration.
In January, the brewer announced that it would become the UK's first major brewer to launch cask pins to its customers. The seven-figure investment aims to help licensees minimise wastage and ensure the best quality of cask ale is reaching guests every time.
Offering the smaller unit will give operators the ability to manage a lower throughput at quieter times of the week, meaning less waste from unsold beer or out of date beer being sold. The launch of pins with Greene King's Fresh Cask Releases calendar provides an opportunity for operators to showcase different styles and flavours of cask ale for guests to explore.
One of the beers that will be available in pins in July and August is Ale Fresco, a 4.3% golden ale brewed using Centennial hops to deliver a light citrus flavour, a perfect choice for customers to enjoy during the summer months.
The second beer available will be New Tricks, the brewer's second collaboration with the also Suffolk-based Nethergate Brewery. The 4% golden beer combines ginger and lemon to deliver fruity character and refreshment.
Nethergate Brewery will also be offering New Tricks on draught at its taprooms in Long Melford and Bury St Edmunds. The limited-edition ale will also be bottled and available on Nethergate's and Greene King's online shops.