News
BrewDog stout in challenge to Guinness
Added: Tuesday, January 31st 2023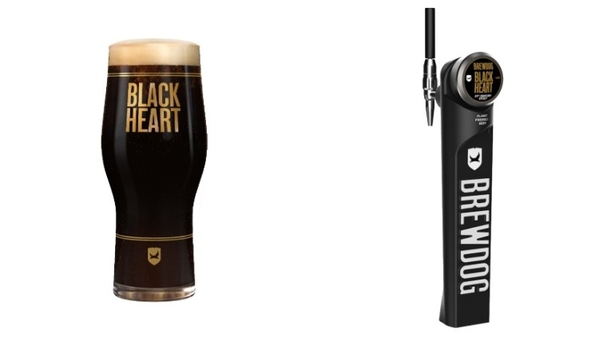 BrewDog is providing publicans and consumers with choice this spring, by introducing Black Heart (ABV 4.1%) to its headliner range, a brand-new draught stout.
Launching into the on-trade from 1 February, followed by groceries, Black Heart is a dry-Irish style stout. It's smooth and creamy.
As the second fastest growing beer category, Stout is worth almost £1bn (£947m), gaining +8.8% in value and +0.9% share in the past three years – exceeding pre-covid levels. With the category dominated by just one brand, this provides a huge opportunity for an alternative to help develop the category further.
Alex Dullard, Head of Customer Marketing at BrewDog comments: "We believe drinking beer is about discovery and experimentation, with a mountain of different types and styles available. However, when it comes to stout, there really is only one choice available in most pubs and bars and has been for many years.
"As the experts in taste and quality, we have worked with our brewers to develop a classic draught stout, brewed in and for this century, that can be offered to those looking to try something new. Consumer testing and insight indicates Black Heart has the potential to drive further growth into the category and deliver profit for our customers, by attracting younger more affluent consumers that have all but given up on the chance of an alternative to the category leader.
"And, in typical BrewDog style, we will be supporting the launch with a widespread tongue-in-cheek media campaign, creating noise around Stout and providing some much-needed vibrancy to the category to excite consumers and drive the trial."
To kick-start its marketing campaign, BrewDog will host a taste-test activation near Twickenham Stadium ahead of Six Nations matches at the venue. Here the brand will offer unmarked samples of both Black Heart and the existing market leader, inviting fans to choose their favourite.
BrewDog has also developed a range of iconic and disruptive assets to create noise and drive awareness in outlets, from font and tap handles to glassware, POS and staff t-shirts.