News
Taylor's Landlord leads cask revival
Added: Sunday, December 11th 2022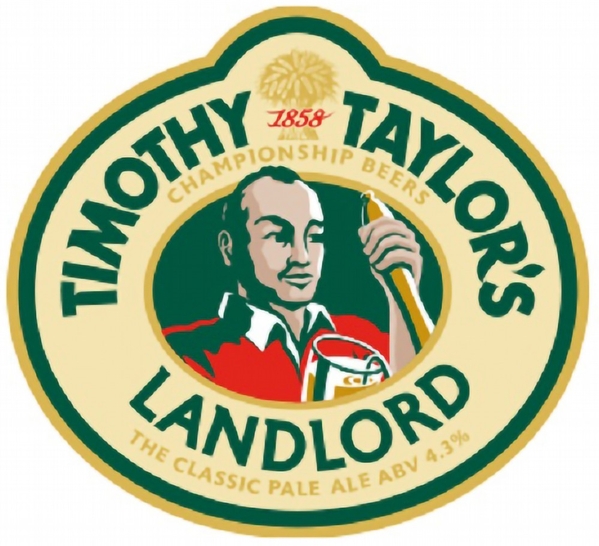 Timothy Taylor's Landlord best bitter is leading a spirited revival of cask beer, with sales increasing by a remarkable 182 per cent over the past year. Founded in 1858, the Knowle Spring Brewery in Keighley, West Yorkshire, has seen demand grow the annual volumes of Landlord from 36,733 hectolitres in 2021 to 103,599 hl this year.
It has overtaken Greene King IPA to become the second biggest selling cask beer in the country.
Landlord (4.3 per cent) accounts for 80 per cent of Taylor's output. It was launched as a draught cask beer in the 1960s and has won awards in CAMRA's Champion Beer of Britain competition and the Brewing Industry International Beer Awards. It has won the CAMRA award four times, more than any other beer.
It has an unusual recipe for an English cask ale, using Golden Promise malted barley from Scotland – a variety mainly used for whisky production -- while Fuggles, Goldings and Whitbread Goldings Variety are joined by Styrian Goldings hops from Slovenia. Following the copper boil and prior to fermentation, the "hopped wort" rests on a deep bed of Styrians to pick up additional aroma and flavour.
Figures produced by CGA/Nielsen show that Molson Coors 4 per cent Doom Bar remains the country's best-selling cask beer. Its sales have increased by 95 per cent over the past year, from 83,682 hl to 163,281 hl.
Greene King IPA (3.6 per cent) has grown its sales to 91,884 hl while its Abbot Ale (5 per cent) and Fuller's London Pride (4.1 per cent) have both recorded increases of 100 per cent.
In Cornwall St Austell Brewery has notched up impressive sales of both Tribute (4.2 per cent) and Proper Job IPA (4.5 per cent), with sales of Tribute up from 18,979 hl to 40,698 while Proper Job has recorded a 100 per cent increase to 23,946 hl.
Two Marston's cask beers,Wainwright (4 per cent) and Pedigree (4.5 per cent), have both boosted sales by 100 per cent while Wiltshire family brewer Wadworth has recorded the biggest increase of any Top 10 cask beer brewer, with sales of 6X (4.1 per cent) up 165 per cent.
Top 10 cask beers
1 Sharp's (Molson Coors) Doom Bar 163,281 hl
2 Timothy Taylor Landlord 103,599 hl
3 Greene King IPA 91,884 hl
4 Fuller's London Pride (Asahi) 72,242 hl
5 Greene King Abbot Ale 50,982
6 St Austell Tribute 40,698 hl
7 Wainwright (Carlsberg Marston's) 40,628 hl
8 Pedigree (Carlsberg Marston's) 33,298 hl
9 St Austell Proper Job 23,946 hl
10 Wadworth 6X 22,005 hl
CGA/Nielsen sales figures October 2021 to October 2022.
NB It's important to note that many small brewers without pub estates are not witnessing such sales boosts.