News
CAMRA unveils top pub awards
Added: Tuesday, July 26th 2022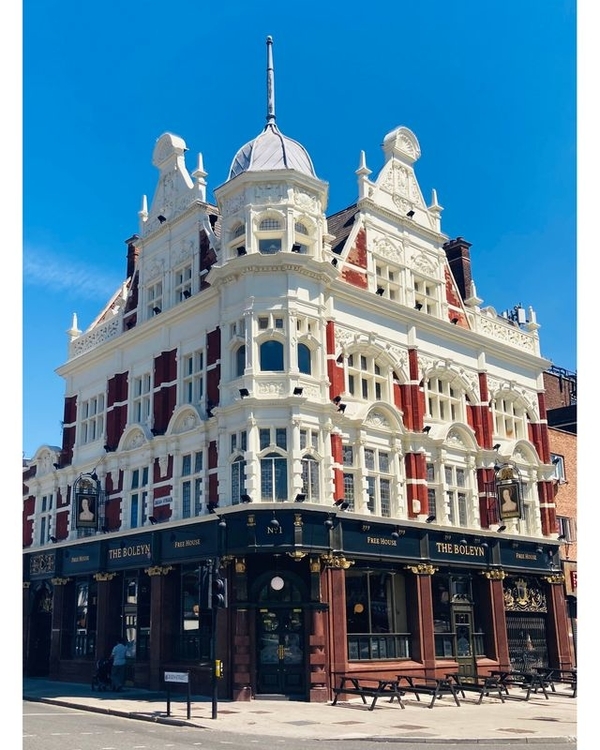 An East End Victorian pub that once stood next to West Ham United's football ground has won a top prize from CAMRA in its annual Pub Design Awards.
The Boleyn Tavern on Barking Road, East Ham, has been named top Community Local in the awards. The four-storey pub is owned by Remarkable Pubs, which has spent £1.5 million restoring the pub and installing a kitchen and restaurant. It was built between 1899 and 1901 by Taylor Walker, a brewery based in Limehouse that was later bought by Ind Coope of Romford.
It was always packed with football fans on match days until West Ham moved to Stratford's Olympia Park. The pub sign shows a portrait of Anne Boleyn. It's claimed that she stayed in a priory on Green Street close to where the pub now stands when she was courted by Henry VIII but this is disputed by some historians.
Stay Original Company won a refurbishment award for the Kings Arms in Dorchester,
The New Build Award is shared by Wells & Co and Joules Brewery. Wells sold its Bedford brewery to Marston's in 2017 and built Brewpoint on the edge of the town. The site has a brewery that can be toured and can be seen from visitors in the bar. There is also a restaurant and offices.
The award to Joules is for its work on the Crown Wharf pub in Stone, Staffordshire, which has a function room that will be turned into a theatre.
CAMRA chairman Nik Antona says: "We hope pub lovers across the country will seek out these examples of excellence and plan to visit them over the summer."