News
Dutch giant to axe Caledonian
Added: Wednesday, June 1st 2022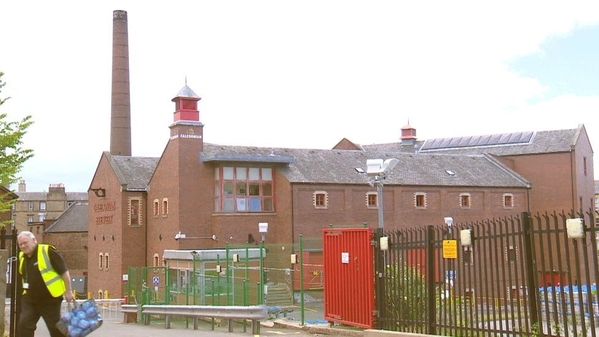 Edinburgh's Caledonian Brewery is to be axed by Heineken, ending more than 150 years of brewing that included winning the accolade of Champion Beer of Britain for Deuchar's IPA in 2002.
The global Dutch giant says Caledonian was "economically unviable" and was not brewing to its 50,000 barrel capacity on Victorian equipment that needed major investment.
It adds that it has reached agreement with Greene King to brew Deuchar's IPA (3.8%) and Maltsmiths (a 4.6% American style IPA) at the Belhaven Brewery in Dunbar. 
Heineken took over Scottish & Newcastle Breweries in 2008 which had bought 30% of Caledonian's shares four years earlier. S&N closed the Fountainbridge Brewery – home of McEwans and Youngers – in 2005 and today Heineken has no breweries left in Scotland.
Caledonian was founded in 1869 by George Lorimer and Robert Clark. Based alongside the Caledonian railway line, the brewery, then named Lorimer and Clark, carved out a unique route to success by producing a Scotch Bitter that was exported to North-east England where it was popular with miners and shipyard workers.
In 1919 the brewery was bought by the Sunderland brewer Vaux who continued to produce Scotch. But as heavy industry declined in the North-east, sales of Scotch fell and in 1987 Vaux said it would close the Edinburgh brewery. It was saved by a buy-out led by the brewery's head brewer Russell Sharp and Dan Kane, CAMRA's Scotland organiser.
They renamed the brewery Caledonian and they achieved notable success in 1991 when they bought the rights to Deuchar's IPA that had been brewed by Robert Deuchar until he closed his brewery in the 1960s.
Sharp and Kane had a mission to restore traditional Scottish beers, including 60 and 70 Shilling ales and Heavy, but the success of Deuchar's led to it becoming the main brand, accounting for 65% of annual production. Winning the Champion Beer of Britain award in 2002 caterpaulted it to national status and it broke out of Scotland and became widely available in England.
Deuchar's was unusual for a Scottish IPA. The style was usually known as Export and was darker and less bitter than English versions. But Deuchar's was genuinely pale, brewed with Golden Promise Scottish barley and hopped with English Fuggles and Styrian Goldings.
Caledonian was a fine example of a traditional brewery, with open fermenters and coppers fired by direct flame – a method that Russell Sharp claimed prevented the wort from being stewed and created a better tasting beer.
Major management changes took place at Caledonian following the arrival of S&N and then Heineken. McEwan's beers were moved to Caledonian and in 2017 Heineken bought the brewery's remaining shares and assets.
It seemed the brewery's future was secure when Heineken invested £180,000 in 2015 in a pilot brewery called Wee George, named in honour of founder George Lorimer. Trial brews were made there and if they met consumer approval were moved to the main plant.
But at the same time there were growing complaints from drinkers that Deuchar's IPA had become bland and a shadow of its former self. Executives admitted the recipe and ingredients had changed but wouldn't reveal which malts and hops were used.
Now the beer will be moved to Belhaven, which produces small amounts of one cask ale, 80 Shilling (3.9%), and concentrates on keg beers.
With the closure of Caledonian, Edinburgh will lose yet another historic brewery, one that played a leading role in the revival of Scottish beer in the 1980s and 90s. Both Unite the trade union and local MPs have called for the listed building to stay open and to save the remaining 30 jobs.
•Below, the historic boiling coppers at Caledonian, heated by direct flame.
First published in What's Brewing 27 May 2022.