News
Kelham Island blown away by whirlwind
Added: Thursday, May 12th 2022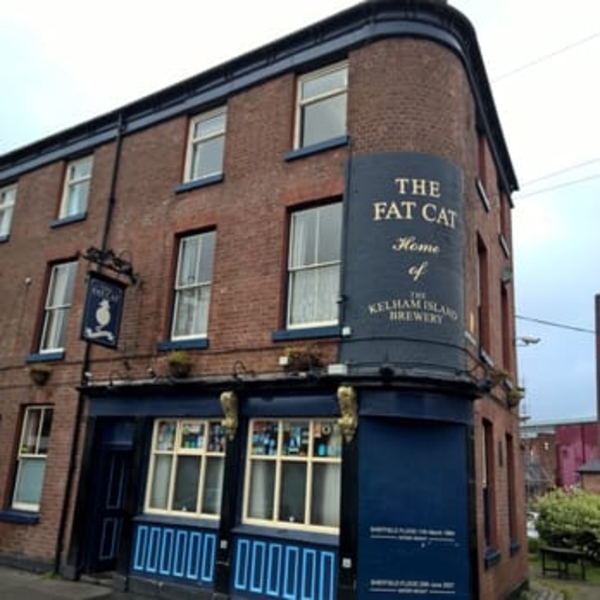 The closure of Kelham Island brewery in Sheffield – famous for its Pale Rider beer – has sent shock waves through the industry and the ranks of beer lovers. The brewery was 32 years old and its success was an inspiration for other aspiring small, independent beer makers.
Ed Wickett, who ran the brewery following the death of his father Dave in 2012, said the closure was "a whirlwind of problems, with Covid and lockdowns having a massive impact."
"We've had a tricky couple of years and they could have got worse. The brewery is getting old and some bits were falling off. It needed investment but we've been faced with surcharges for gas, fuel, malt, hops and delivery charges.
"We've done our best to absorb increases as much as possible but we had to pass some of the price rises on to stay viable. But if you tell a publican who's been taking your beer that the price of a cask that was £75 last month is now £85 they put the phone down on you."
The brewery was launched in 1990 by Dave Wickett ,who was active in CAMRA and a member of the Campaign's Industry and Economics Committee. Dave taught economics in Sheffield but when he tired of "this dismal science" he put his love of good beer into practice by buying a pub in the Kelham Island district in 1981 and renaming it the Fat Cat. The pub, close to the River Don that once powered the local steel industry, attracted beer lovers from near and far, especially when Dave brought Timothy Taylor's Landlord to Sheffield for the first time.
In 1990 Dave built a small brewery next to the pub to augment its cask ales and he restored brewing to a city that had lost the local brewer Ward's and plants owned by Bass and Whitbread.
The success of Kelham Island led to Dave building a bigger plant close by. He designed one of the first golden ales called Pale Rider (5.2 per cent) that achieved national sales when it was named Champion Beer of Britain in 2004 at CAMRA's Great British Beer Festival.
It was one of the first beers to use hops from the United States and introduced British drinkers to the citrus notes of the Willamette variety. The brewery cashed in on the success of the beer with such brews as Easy Rider (4.3 per cent) and Riders of the Storm (4.5 per cent) but it didn't neglect Steel City's older traditions with such beers as Best Bitter (3.8 per cent) and Pride of Sheffield (4 per cent).
Dave Wickett became a powerful force in the region. He was an advisor to Thornbridge brewery in Derbyshire when the owner of Thornbridge Hall, Jim Harrison, opened a small 10-barrel plant in the grounds. The success of Thornbridge beers, Jaipur IPA (5.9 per cent) in particular, led to a 30,000-barrel plant being built in Bakewell.
The original Kelham Island brewing kit was donated by Dave to the Welbeck Estate near Worksop in Nottinghamshire. Claire Monk, who studied biochemistry at Sheffield university and then learned brewing skills with Dave Wickett, moved to Welbeck to brew beers for the estate's acclaimed school of cooking and food preparation. Her beers became available in pubs in the area and include pale ale, bitter and porter.
Dave Wickett had a generous spirit. When a derelict pub near the Fat Cat reopened as the Kelham Island Tavern he said he didn't mind if the name caused confusion with his brewery.
"People will go there and then they'll come to the Fat Cat," he said. He was equally happy to allow a pub in Norwich to be called the Fat Cat: "It's outside my trading area!" he laughed.
Kelham Island brewery won't be forgotten as Ed Wickett says he will keep the Fat Cat open and it will continue to sell his beers until stocks run out.
He says he's had enquiries from as far away as Scotland from brewers interested in buying his brands. No decisions have been made but it's possible that Pale Rider could live again.
Ed Wickett, who ran the brewery for 10 years, says he's "proud to have been part of the Kelham Island story." It's to be hoped that the long arm of Covid won't strike down other equally proud brewers of fine beer.
Pictured: Dave and Helen Wickett receiving the Champion Beer of Britain award for Pale Rider First published in What's Brewing May 2022