News
Guinness plans £73m London brewery
Added: Monday, May 9th 2022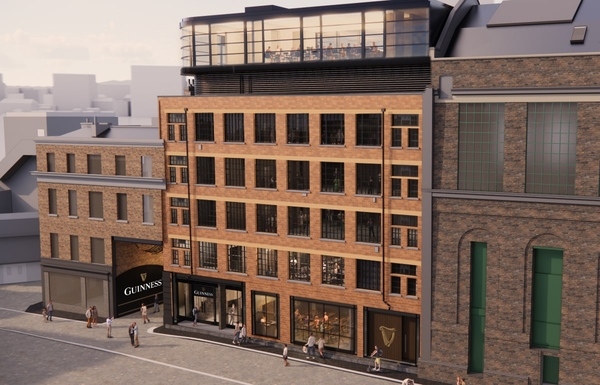 Guinness plans to open a micro-brewery and visitor centre in the heart of London in 2023. Called "Guinness Old Brewer's Yard", the site will cost £73 million, create 150 jobs and will be based in the Covent Garden area.
Marketing Director Anna MacDonald says the centre follows on the success of the Guinness Storehouse in Dublin, which is now the most popular visitor attraction in Ireland. Diageo, the drinks giant that owns Guinness, has also opened a Johnnie Walker visitor centre in Edinburgh.
Guinness closed its Park Royal brewery in North-west London in 2005. The new London centre will cash in on the popularity of Guinness stout, which has seen sales increase by 30 per cent over the past six months. Anna MacDonald believes this is the result of people returning to pubs following the end of lockdowns and the brewery's sponsorship of international Rugby matches. She claims that one in 10 pints of beer sold in London is now Guinness.
She adds that Covent Garden was chosen as it's a major tourist attraction and it also has historic connections, with brewing on the site in the 18th and 19th centuries. The centre will span 50,000 square feet across five buildings and a covered courtyard.
Draught Guinness and Original will continue to be brewed in Dublin and exported to Britain. The beers produced at Old Brewer's Yard will be aimed primarily at visitors who, as well as touring the site, will be able to eat and drink in a restaurant and look out over London from a roof top terrace.
Anna MacDonald says the centre will also offer Guinness beers brewed around the world. She adds that local craft beers unique to Old Brewer's Yard will be brewed on site but she wouldn't be drawn on whether these could include cask or bottle-conditioned beers.
Top and below, artist's impressions of the new site.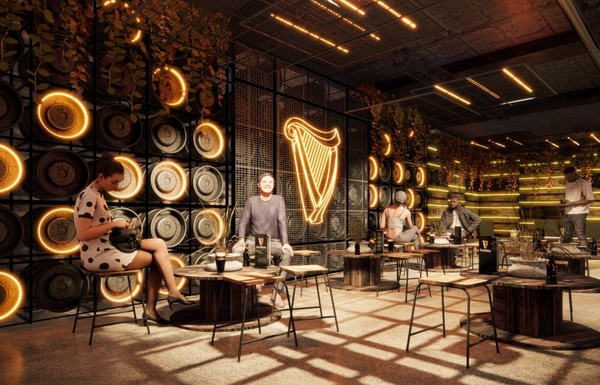 •Old Brewer's Yard dates from 1722. It started as the Woodyard Brewery in Castle Street, Long Acre, and took its name from a wood yard or possibly a cooperage next door. It was bought by the Combe family in 1787 who moved the plant to the Neal Street area of Covent Garden in 1759.
Combe became the fifth biggest producer of Porter in London, brewing some 130,000 barrels a year. The brewery was bought by Watney in 1898 and formed the major London group of Watney Combe Reid. In the 19th century the Combe plant switched from Porter to Burton-style pale ale to meet changing consumer demand.
Watney closed the brewery (pictured below) in 1905.