News
Easter Saturday is boost Bass day
Added: Thursday, April 7th 2022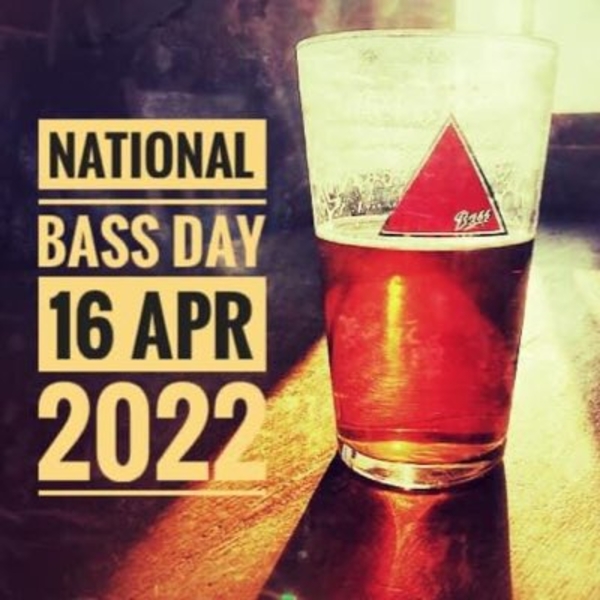 Efforts to boost the fortunes of Draught Bass will come under the spotlight on 16 April – Easter Saturday – which has been named National Bass Day by lovers of the beer.
Draught Bass, a beer that can trace its origins back to the India Pale Ales brewed in Burton-on-Trent in the 19th century, has disappeared from thousands of pubs under the ownership of the world's biggest brewing group, AB InBev.
National Bass Day is the work of Ian Thurman, who blogs as The Wicking Man. He says that in 1989 9,000 pubs regularly stocked the beer. That number is down to 350 today.
In its prime, Draught Bass accounted for around 800,000 barrels a year. Production is down to just 30,000 barrels today. The former Bass breweries in Burton are now owned by Molson Coors and Draught Bass is produced for AB InBev by Marston's.
The decline in sales of the beer can be measured by the fact that the current edition of the Good Beer Guide lists just one pub in London, the Express Tavern at Kew Bridge, stocking the beer. Twenty years ago Draught Bass dominated the London section of the guide.
A few years ago AB InBev said it would sell the rights to Draught Bass for £12 million but new owners wouldn't be given the iconic red triangle trademark, the first-ever trademark registered in the 19th century. AB InBev uses the red triangle on a filtered and pasteurised version of the beer it sells in the United States. The trademark is also on the label of a filtered bottled version of the beer.
No potential buyers of the brand would want it without the trademark, which is recognised world-wide.
AB InBev has belatedly mentioned Draught Bass as one of its brands but calls it "a golden ale". It's nothing of the sort. It's a copper-coloured traditional beer with a fine balance of malt and hops.
Ian Thurman, who blogs as The Wicking Man, is the driving force behind National Bass Day. The aim is to get as many pubs as possible to stock the beer over the Easter weekend and then keep it on as a regular beer. Tied pubs will have to order through their pub companies while free houses will have to contact independent distributors. The beer cannot be ordered from either Marston's or AB InBev.
A spreadsheet of pubs that will stock the beer on National Bass Day can be found at https://thewickingman.files.wordpress.com/2019/10/bass-april-2022-6.pdf