News
Historic Cockney pub restored to glory
Added: Sunday, June 27th 2021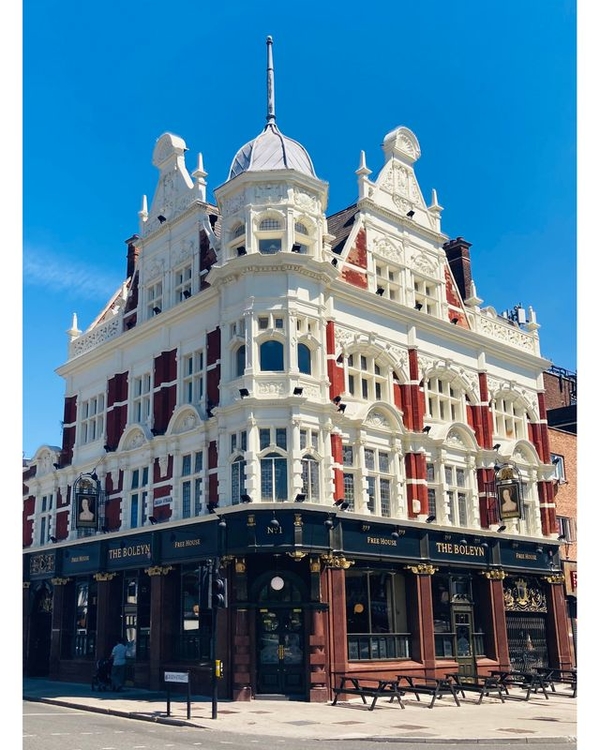 The Boleyn Tavern, a famous East London pub with links to Anne Boleyn, Mahatma Gandhi and West Ham United, has been restored to its full Victorian glory at a cost of £1.5 million.
The pub is Grade II-listed and is also on the Campaign for Real Ale's inventory of pubs with outstanding historic interiors. The pub's architects, Shoebridge and Rising, were praised by Mark Girouard in his celebrated book Victorian Pubs.
The tavern, which was packed with West Ham supporters on match days when the club was based next door at the Boleyn Ground, had fallen into a state of disrepair since the club moved to Stratford in 2016. On the corner of Barking Road and Green Street in East Ham E6, the pub had a series of owners. It passed from Punch Taverns to the Spirit Group and finally Greene King until it was bought by the Remarkable Pubs group that specialises in restoring historic London pubs.
The restoration work took 18 months and seven bars have been brought back into use , replacing one large area that accommodated football fans. New hand-crafted wooden screens have been created with acid-etched cut glass. Old red linoleum flooring has been replaced by sanded boards and marble floor of Carrara stone from Italian quarries.
One of the most stunning features is an Art Nouveau coloured glass skylight that spans a former billiards room, which now houses an open kitchen and dining area. The walls are lined with West Ham United match programmes and images of such local heroes as Bobby Moore and Geoff Hurst.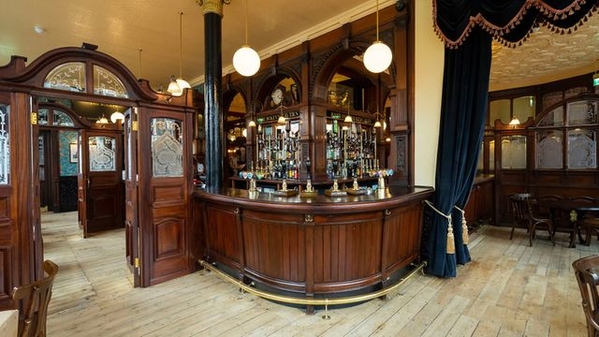 The pub offers first-class hospitality with a British food menu designed by manager Sean Atkinson and chef Stephen Embleton. Cask ales come from Fullers, Shepherd Neame and Five Points with craft beers from Beavertown plus alternating guest ales. For lager drinkers, the Boleyn has Litovel from the Czech Republic that's only available in Remarkable Pubs.
The Boleyn Tavern was built in 1899 and 1900 by Taylor Walker, a brewery based in Limehouse, East London. As the pub has several storeys, it's likely to have offered accommodation as well as food and drink as the Barking Road is a major thoroughfare that takes traffic from London to Essex.
Taylor Walker started life as Salmon & Hare in 1730 but ownership passed to Messrs Taylor and Walker at the end of the 18th and early 19th centuries. It was first based in Stepney but later moved to Limehouse and was known as the Barley Mow Brewery, taking the name from is tap house next door.
In 1930 Taylor Walker was bought by the Cannon Brewery owned by the Iggulden family. One member of the family, Harold Iggulden, had become a major shareholder in West Ham United in 1903, the year the club moved from Canning Town to Upton Park. It also changed boroughs, from West to East Ham but kept the original name.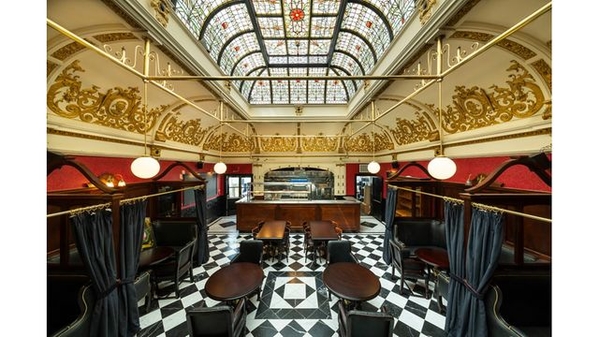 in 1959, Taylor Walker was bought by Ind Coope, which had breweries in Romford and Burton-on-Trent. Ind Coope closed the Barley Mow site a yer later. Bers called Taylor Walker have been replicated several times, by Allied Breweries -- of which Ind Coope was part with Ansells and Tetley -- and by Punch Taverns.
Both the pub and football club have fascinating connections with Mahatma Gandhi, the leader of the struggle for Indian independence from the British Empire. In the late 19th century Gandhi came to London to study law. He struck up a close relationship with Arnold Hills, the founder of the football club. Hills owned Thames Ironworks where he encouraged his workers to form a football team, which later turned professional and became West Ham United. The fans' nickname for the team is the Irons.
Gandhi was a keen football supporter and when he moved to South Africa he formed three clubs there. He attended matches at the Boleyn ground and drank in the tavern. He stuck to water as he abstained from both alcohol and meat and Arnold Hills helped him set up the London Vegetarian Society.
The pub sign is decorated with the face of Anne Boleyn and her links to the pub are more problematical. It's claimed she lived for a while in Green Street House, where she was courted by Henry VIII, but there is no evidence for this and many historians dismiss the claim.
The more likely reason for the pub's name is that Harold Iggulden's family came from Kent, as did the Boleyns, and Harold may have suggested the pub name to help restore the reputation of a badly wronged woman of Kent.
What is beyond dispute is that a pub of great historic importance has been lovingly restored and can once again offer good beer and food to the people of East London.
Photos by Andrew Baker.