News
Chouffe has great beers to go gnome to
Added: Friday, June 18th 2021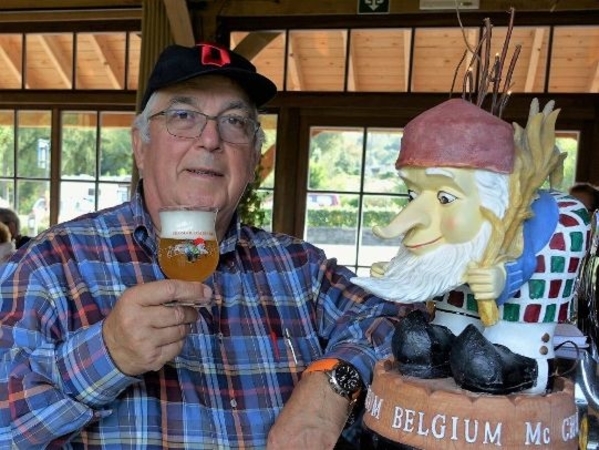 June 21 may no longer be freedom day for beer drinkers but we can celebrate International Gnome Day thanks to the La Chouffe brewery in Belgium, famous for its labels depicting mythical gnomes living in the forest of the Ardennes.
Five Chouffe beers will be available in Britain on draught and in bottle, with tap takeovers in a number of top pubs and bars and bottles on sale in leading outlets.
The beers are:
•La Chouffe (8%), the original beer: pale gold, spicy with hints of coriander.
•McChouffe (8%), ruby red with aniseed, liquorice and caramel notes.
•Chouffe Soleil (6%), a new summer beer, lemon coloured with notes of elderflower, camomile, mandarin and lime, backed by peppery hops.
•Houblon Chouffe (9%), the first Belgian IPA brewed with Amarillo, Saaz and Tomahawk hops, with big citrus/grapefruit notes.
•Cherry Chouffe (8%), with cherry, strawberry, almond, port wine and spices on nose and aroma.
As well as the draught outlets, a La Chouffe gift pack containing all five beers will be available from the Beer Hunter,  the Belgian Beer Company, Virgin Wines and Honest Brews. The individual beers will be on sale in branches of Booths and Majestic.
Gnomes, known as the chouffe, were rumoured to live in the Ardennes, where they had their own brewery. Disaster struck when the brewery was destroyed but according to a legend one of her gnomes passed the recipes to the founders of La Chouffe.
Chris Bauweraerts (pictured above with Marcel the Chouffe) and Pierre Gobon started brewing in Pierre's kitchen on a farm. In 1982 they graduated to a small commercial brewery and labelled their first beer with the image of a chouffe, which created enormous interest.
In 2006 the brewery was sold to the major Belgian brewery Duvel Moortgat, which has exported Chouffe beers far and wide. Chris Bauweraerts now works a roving ambassador for Duvel Moortgat while the Chouffe brewery has been expanded with a visitor centre, shop and restaurant. The brewery produces 150,000 hectolitres a year.
Tap takeovers will be held at:
| | | |
| --- | --- | --- |
| Account Name | City | Website |
| Boro Bistro | London |   |
| The Rake | London |   |
| The Golden Ark Micropub | London |   |
| The Dove | London | |
| Sutton Arms | London | |
| Bethnal Green Tavern | London | |
| Lowlander | London | |
| Funky Cellar | London | |
| Trappist House | Hoylake |   |
| Cavern of the Curious Gnome | Chester |   |
| Thirsty Duck | Ormskirk |   |
| Little Monk | Leeds |   |
| Cherry Reds | Birmingham  |   |
| The Tamworth Tap | Tamworth  |   |
| The Royal Standard | Cambridge  |   |
| The Maypole | Cambridge  |   |
| Triple B | Worcester |   |
| The Albert Kilpin | Nottingham |   |
| The Sirens Calling | Portishead |   |
| The Thirsty Duck | Burscough |   |
| The Beer Emporium | Bristol |   |
| Belgium and Blues | Bournemouth |   |
| Belgium and Blues | Southampton |   |