News
Duvel marks 150 years with devilish beer
Added: Thursday, February 18th 2021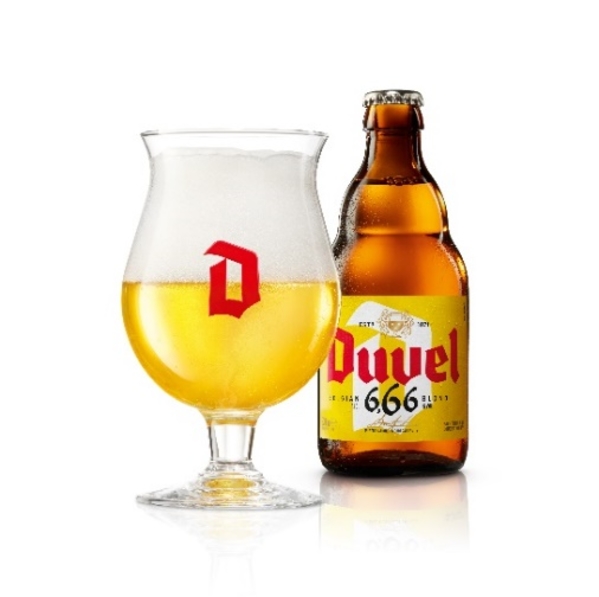 Duvel Moortgat Brewery in Belgium is celebrating its 150th anniversary this year with a special edition of its famous Duvel blond ale. Duvel 6.66% is a variant on the original 8.5 per cent beer launched in 1970 and Duvel Tripel Hop Citra, 9.5 per cent, produced in 2017.
All three beers use the Scottish yeast strain that was cultured from a bottle of McEwan's Scotch Ale in the 1920s. Six hops are used in Duvel 6.6%, with the regular Saaz and Styrian Goldings joined by four further varieties, with an element of dry hopping – an addition of hops following fermentation. Orange zest also gives the beer a fruity note along with the famous Poire Willliam pear character of the original beer. Three malts are used.
Brewmaster Hedwig Neven says: "Our long brewing experience with aromatic hops and the highly successful collaboration with the Amsterdam city brewery 't IJ' last year have formed the basis for this new Duvel. With our own unique Duvel yeast and a blend of three expressive malts, we created a beer that full-flavoured yet mild and accessible. By leaving the beer partially unfiltered we also obtain a light, natural cloudiness."
Jan-Léonard Moortgat and his wife Maria De Block founded the Moortgat Brewery in Breendonck 150 years ago. The company is now run by the fourth generation of the family and it's now an international business, owning breweries in the United States, the Netherlands and Italy. The fame of Duvel – Flemish for "devil" – encouraged the family to rename the company Duvel Moortgat.
The new beer has the familiar Poire William note on the aroma, with peppery hops and honeyed malt. Ripe fruit, rich malt and spicy hops join forces on the palate, followed by a bittersweet finish with pear and citrus fruits, peppery hops and juicy malt.
Duvel 6.66% will be rolled out in Britain from mid-February in the on and off-trades. It will cost around £4 for a 33cl bottle in the on trade.
See the 1-min video, '666 good reasons to have a Duvel 6.66%' online: https://www.duvel.com/en-gb/news/new-duvel-666