News
World's oldest brewery found in Egypt
Added: Tuesday, February 16th 2021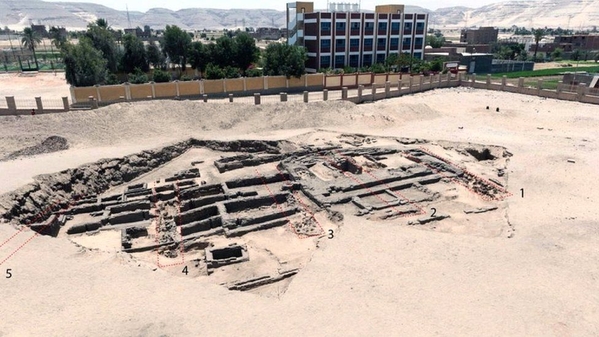 Archaeologists in Egypt have discovered what could be the world's oldest brewery dating back some 5,000 years. The dig was the result of work by both Egyptian and American archaeologists at Abydos in the southern province of Sohag in Upper Egypt, which is also home to the city of Luxor, one of the country's most popular tourist sites.
A Egyptian tourism ministry statement quoted the mission's co-leader Matthew Adams of New York University who said: "The brewery may have been built in this place specifically to supply the royal rituals that were taking place inside the funeral facilities of the kings of Egypt."
Beer is thought to have been produced on a large scale, with about 22,400 litres or 5,000 gallons at a time.
"Evidence for the use of beer in sacrificial rites was found during excavations in these facilities," the ministry added. The brewery consisted of eight large areas, 20 metres/65 feet long, each containing some 40 pots used to heat a mixture of grain and water.
The brewery is likely to date from the time of King Narmer, according to Egypt's Supreme Council of Antiquities, which says it is "the oldest high-production brewery in the world." Narmer ruled some 5,000 years ago and founded the First Dynasty.
•Work in the 1990s by archeo-botanists at Cambridge University at Tell el Armana, the birthplace of Tutankhamun, analysed seeds and grain found in a kitchen complex where beer was made. The grains were a mix of barley and a wheat called emmer.
Scottish & Newcastle Breweries produced a beer using the grains along with coriander and juniper, as hops were not used at the time even though they grew in the region. The beer, Tutankhamun's Ale, was 6 per cent alcohol and, despite the lack of hops, had a refreshing "beery" flavour.