News
Yule tide over with great Xmas beers
Added: Sunday, December 6th 2020
Let's start a festive roundup with a hardy perennial: Christmas Ale (7 per cent) comes from Britain's oldest brewer, Shepherd Neame of Faversham in Kent. The amber beer is brewed with the finest Kentish hops and prize English malts and has a bright, flaring amber colour.
The aroma and palate are rich with dark grain, crystallised fruit and spicy hops. It's a perfect dessert beer for a festive meal. It's available on draught in selected Shep's pubs – if they're open, check before travelling – or online from the brewery shop.
Also available is the brewery's Late Red (4.5 per cent), brewed with American Cascade and English Goldings hops and late hopped during the copper boil with the same varieties. The beer is available in five-litre cans from the online shop:  www.shepherdneame.co.uk/beer/christmas-ale.
From the old to the new: Signature Brew in East London specialises in producing collaborative beers with rock groups. For Christmas, it has joined forces with The Darkness to produce Bells End, described as an "Extra Seasonal Bitter" (5.2 per cent). The hops are English and the grains are pale malt, wheat and rye. The copper-coloured beer has a big spicy and peppery hop note balanced by creamy malt and dark fruits. www.signaturebrew.co/uk.
If you're in the Hertfordshire area or adjoining counties, McMullen of Hertford has produced its rich, fruity annual winter beer Bootwarmer (5.2 per cent), packed with roasted grain and chocolate notes. Macs have several pubs in London and it's worth checking with them to see if they have the beer available. www.mcmullens.co.uk.
At this time of year I always recommend a trip to the Chiltern Brewery where you can pick up beer in draught as well as bottled format. The brewery is just outside Wendover, on a former farm in the village of Terrick, on Nash Lee Road: the shop opens 10-5 every day except Sunday.
If you can't manage a visit, then the brewery will deliver with a charge of £10 or free with orders over £50. Go to the website to see the range of draught beers available. The perfect gift – even to yourself – would be the Head Brewer's Hamper, £59, which includes six beers that reflect the area's rich history. They are John Hampden's Golden Ale, Harvest Ale, Monument Gold Pale Ale, Battle of Britain Old Ale, Lord Lieutenant's Cream Porter and IPA. The hamper also includes chutney and pickles. www.chilternbrewery.co.uk.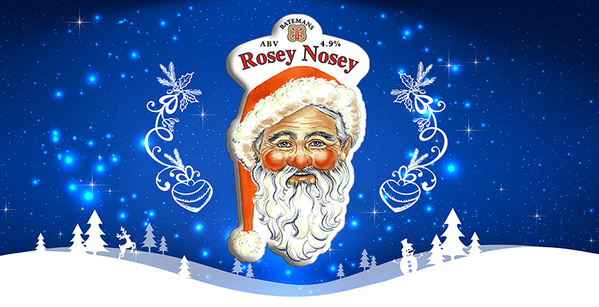 One of the most popular and best-selling Christmas beers is Rosey Nosey from Bateman's Brewery in Wainfleet, Lincolnshire. The 4.9 per cent beer is rich in raisin and sultana fruit and chocolate notes from the dark malts used, with a good balance of hop bitterness from two English varieties, Challenger and Goldings. The beer is available online for £34.95, or you could buy a Christmas Box Selection that includes two bottles each of Rosey Nosey, Dark Fruits Porter, Combined Harvest, XXXB, Victory Ale and Mocha. www.bateman.co.uk.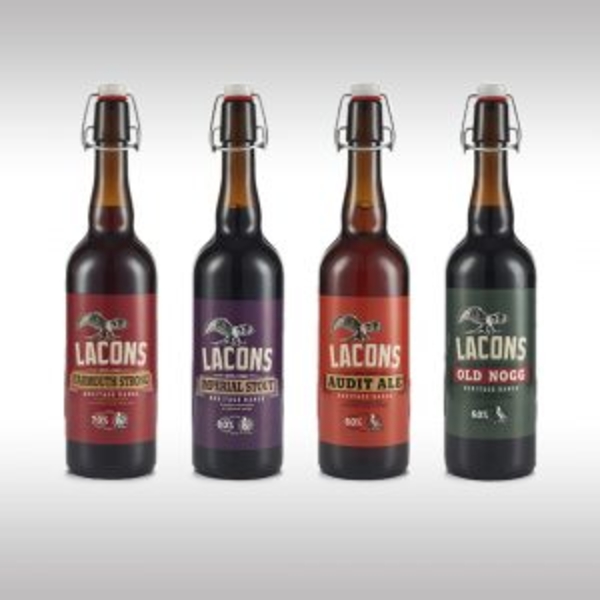 Another brewery in Eastern England I am keen to support is Lacon's of Great Yarmouth, which has been brought back from the dead by beer lovers in the area. The original brewery opened in 1760 and grew into a big operation with 300 pubs, some as far away as London. It had the misfortune to be bought by the national brewer Whitbread who closed it in 1968.
Lacon's was re-opened in 2013 by Mick Carver and his business partners and they have done remarkably well, wining many prizes for their beers. They have restored one beer that's of historic interest. Audit Ale was produced for colleges at Cambridge and Oxford universities to accompany the annual Audit Feast when the annual accounts were finalised. American students studying here were so entranced with the special beer that when they returned home they set up an Audit Ale Appreciation Society in New York City and had an annual supply sent to them.
The new Lacon's has brought back Audit Ale, using the original recipe, including the yeast strain that had been stored at the National Collection of Yeast Cultures in Norwich. The beer is brewed with Maris Otter malting barley and Bramling Cross and Crystal hops. The 8 per cent beer has a dark copper colour and an inviting aroma and palate of biscuit malt, raisin and sultana fruit and spicy hops. It's currently CAMRA's champion winter beer of Britain.
The beer is part of Lacon's Aged Ales programme, along with Old Nog, Yarmouth Strong and Imperial Stout. The beers have been allowed to mature for months in the brewery before being released and, as they contain live yeast, they will age for several years. Six bottles of Aged Ales can be bought from Lacon's for £37.25.
If you fancy a taste of Yorkshire then follow your nose to Masham, home of the Black Sheep Brewery. For £65 you can buy a hamper that includes a bottle each of Black Sheep Ale, Riggwelter, Milk Stout and Golden Ale, along with such assorted brewery offerings as socks, a cap and a neck warmer. It's cold up North! www.blacksheerpbrewery.co.uk.
Quantock Brewery's Late Night Breakfast (9 per cent) is a barrel-aged stout that has been matured for a year in a Bourbon whiskey cask. It also has an addition of cold-brewed coffee. The grains are malt, oak and wheat and the finished beer has a massive aroma and palate of charred oak, espresso coffee, vanilla, burnt grain and spicy hops.
Charles Wells's new brewery in Bedford, Brewpoint, is supplying its large pub estate in London and the Home Counties – when the pubs are open, that is – and is also making beer available online. For the Christmas period it has produced Red Cheeks (5 per cent) that comes in draught form in a five-litre mini keg. So here's a handy way to have real draught beer at home for the holiday. The russet-coloured beer has a big, warming spicy hop aroma reminiscent of mulled wine. The palate is rich with dark roasted grains, ripe fruit and peppery hops, followed by a long, bittersweet finish bursting with spices, tart hops and dark grain. Where's the Stilton?www.brewpoint.co.uk/red-cheeks-5l-mini-cask.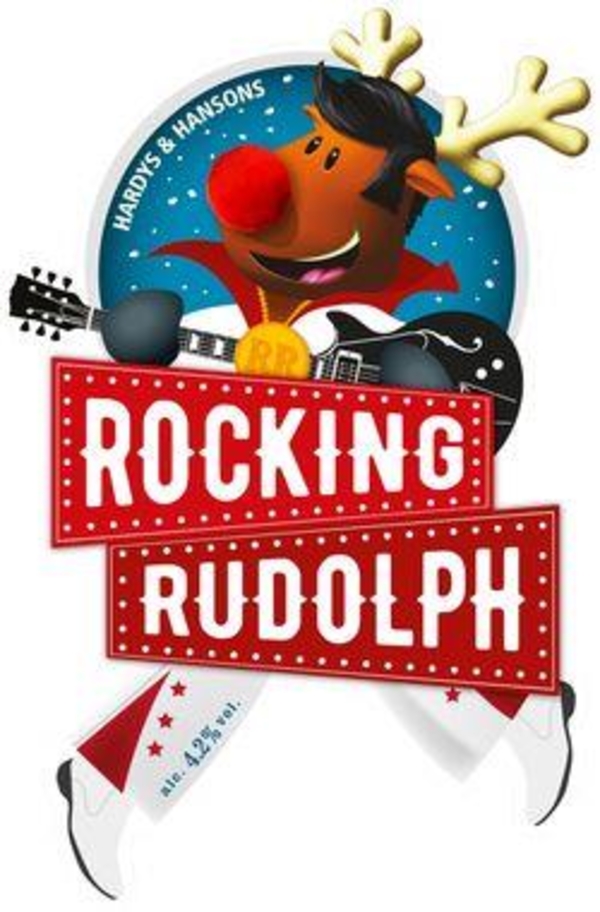 Rocking Rudolph (4.2 per cent) is a Greene King annual festive beer, curiously labelled "Hardy's & Hansons" as that brewery closed many years ago. But let's be charitable at this time of year. The rudy-red beer is brewed with Bramling Cross, Challenger and Target hops and has a generous dose of crystal malt along with pale malt. The beer has rich malt, butterscotch, dark fruits and bitter hops on aroma and palate. It's available on draught if you can find an open pub or it can be bought online at www.greenekingshop.co.uk.