News
Cask Ale Week bids to beat the blues
Added: Thursday, September 24th 2020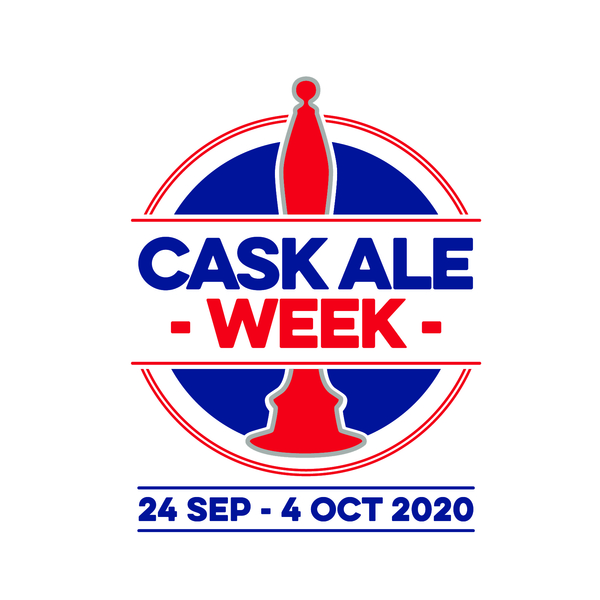 Cask Ale Week starts 24 September. That's the same day new regulations for the hospitality sector, including extending the 10pm curfew to all pubs across the country, come into force. The timing of the week couldn't be worse or -- as one of the industry's leaders believes -- couldn't be better.
Normally Cask Ale Week is a clarion call to meet up with friends and family in the communal pursuit of new tasting experiences. Around 10,000 different cask beers are produced in Britain in the course of each year, so even if it means moving from pub to pub during the course of the week, there's plenty of choice in terms of cask ale styles, flavours, aromas, colours and strengths.
Cask Ale Week as a celebration of fresh pub beer is still taking place -- but with new coronavirus guidelines in place, there are two major points of difference from other years.
Firstly, pubs have put in place stringent measures to support staff and customer safety. They are also working flat out to make the limited socialising that's allowed feel as normal and enjoyable as possible as people sip on their beers, tantalise their taste buds and chat over their choices.
 Secondly, there is an added note of urgency. That's because many breweries and pubs are facing existential threats.
Paul Nunny of Cask Marque and instigator of Cask Ale Week  (pictured), says: "To survive in the long run, pubs and breweries need people to visit now. Going to the pub for a pint of real ale helps keep pubs- - so often the hearts of their communities -- open. It supports desperately needed jobs in hospitality, many among young people, who are the hardest hit economically.
"Drinking cask ale also helps keep the country's wonderful craft breweries open. It's they who ensure choice. It's they who have opened up a new world of flavours to explore. It is they who are responsible for the fabulous range of fresh pub beers, brewed using natural ingredients grown in Britain. Each pint you drink supports the jobs of farmers, maltsters, hop growers, engineers, marketeers, sales people – as well as skilled, talented and experimental brewers."
"Of course," he continues, "the hospitality sector doesn't exist in splendid isolation. Pubs, with their unique cask ale offers, help generate business for hard-pressed high streets. They are crucial to village, town and city economies, driving footfall and encouraging daytime and short-break tourism."
Cask beer is widely known as being fresh and natural. Less well known is the fact that it finishes its brewing process not in the brewery, but in the pub cellar. It's generally served through hand pumps, and has a three day 'shelf life'. It's unique to Britain and unique to pubs.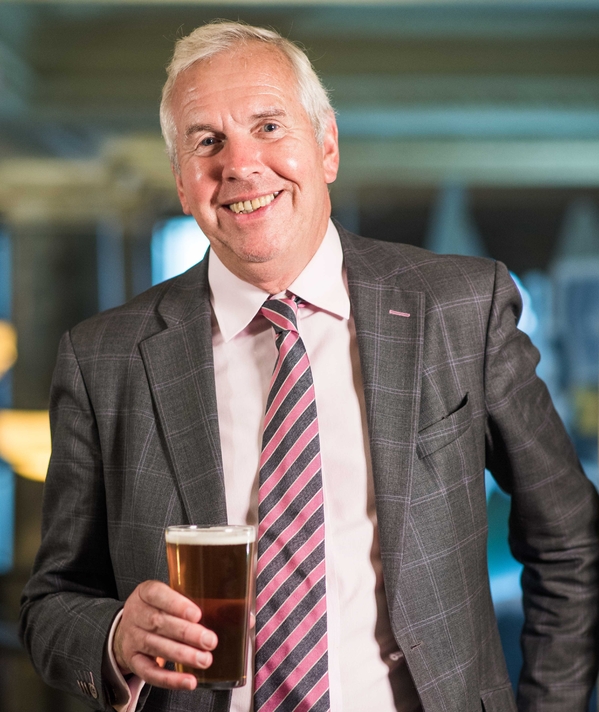 Paul Nunny says,"Cask Ale Week couldn't come at a better time. It encourages licensees to spread the word about their great asset: fresh pub beer. It attracts people through the doors to explore the fantastic beers on offer, some brewed especially for the occasion. They can join in activities that ingenious brewers and publicans have orchestrated -- to educate and entertain around the subject of cask beer.
"Publicans and staff are working tirelessly to offer a warm welcome, great beer and a safe, sociable environment in the face of significant challenges. Cask Ale Week is the perfect opportunity to champion their endeavours – and to highlightthe benefits pubs bring to their communities and local economies."
A selection of activities happening during Cask Ale Week 2020
THE ADELPHI, Leeds will have a host of cask ales to try during the Week.
ADNAMS are running a host of activity throughout the Week. Including:
-       A Cask Beer blog: what is beer and what is the journey of beer?
-       A cask beer and food pairing menu within their managed inns
ARKELL'S BREWERY will be offering cask ale at £2.95 a pint to all customers in their 12 managed houses.
BEER FROM THE WOOD will be fully supporting Cask Ale Week in Northern Ireland again this year.
BLACK SHEEP BREWERY are launching a new, premium tankard for Black Sheep Best Bitter to celebrate Cask Ale Week. As part of their #BestInCask campaign, Black Sheep are encouraging people to go their local for a pint of fresh cask – with the tankards aiming to enhance the cask ale experience.
THE BOWGIE INN, Cornwall will be offering a number of real ales from Cornish breweries at a 25% off discounted price making them £3.60 per pint instead of £4.80. They are then donating £1.20 of every pint sold to their chosen charity – Cornwall Hospice Care.
For full details, visit: https://www.bowgie.com/the-bowgie-inn-celebrates-cask-ale-week
BULLHOUSE BREWERY will be running a 'Tap Room Experience' from Friday, 2 October to Sunday, 4 October.
CALDMORE TAVERNS are running a loyalty card scheme at 6 of their Staffordshire pubs for Cask Ale Week: buy 7 pints and get your 8th free.
CAMRA NORTH HERTFORDSHIRE are running a Treasure Hunt style quiz to enjoy while taking ale trailers around the CAMRA North Herts Ale Trail. Including Letchworth Garden City town centre, Willian, Wilbury and Norton.
THE CLAREMONT PUB, (Fairfield, Bath) will be serving a special surprise guest ale as well as their usual range, including Claremont Ale and Bitter.
They are also running a special offer of 'buy 6 pints and get the 7th FREE'.
CRISP MALT will focus on Cask Ale Week as part of their Webinar series on Thursday, 24 September.
CULLERCOATS BREWERY will have NE30 IPA in cask for the first time during Cask Ale Week.
DAWKINS ALES will have 'Easton Promise' – a unique wet/green hop beer - out on sale for Cask Ale Week 2020.
EI GROUP– Some of EI Group's pubs will be hosting Cask Ale Week Kahoot quizzes throughout the Week. Visit https://caskaleweek.co.uk/pub-quiz/ for more information.
EMBER INNS are running a special deal in around 150 of their pubs. Pints of cask ale will be priced at either £2.79, £2.89 or £2.99, depending on the venue, throughout the whole of Cask Ale Week.
Search on Ember Inns' pub finder: https://www.emberinns.co.uk/nationalsearch to find the closest Ember Inns pub running this deal. 
FIVE POINTS BREWERY are going to showcase some of their best cask beer pubs across London by hosting a series on social media talking to landlords about why cask is important, what it means to them and why it should be celebrated now more than ever.
FOOD HARDY ALES are brewing a new version of their Plum Porter in conjunction with Cask Ale Week and Stockport Beer Week.
FULLERS will be celebrating Cask Ale Week by having their2020 Vintage Ale pouring in select Fuller's pubs.
They are also giving away limited edition London Pride glasses and are running a mini-keg giveaway via their social media channels.
Visit: https://www.fullers.co.uk/blog/beer-articles/cask-ale-week-at-fullers?utm_source=social-media&utm_medium=social&utm_campaign=blog-social-shares for more information.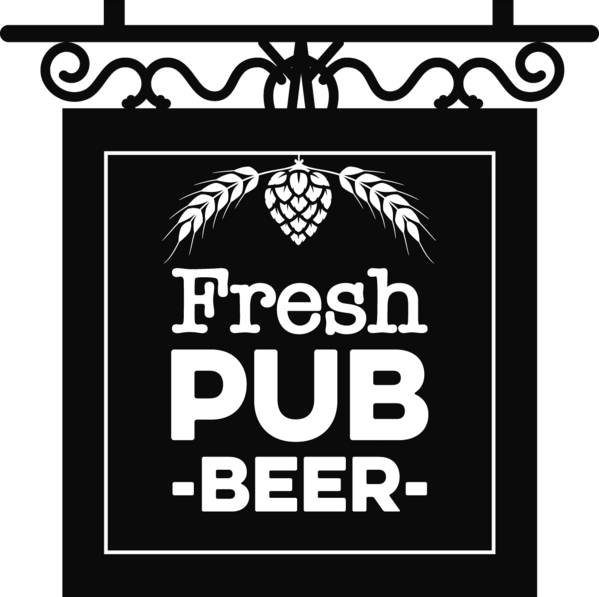 THE GARDEN HOUSE in Norwich are running a Loyalty Card during Cask Ale Week: buy 7 pints and get one free.
GRAIN BREWERY are hosting a ThreeOneSix social competition throughout Cask Ale Week. You could become a brewer for a day! Look out for it on their social channels.
GREENE KING will be hosting a tasting session on Facebook between Ross O'Hara (Head Brewer) and Alex Broome (Senior Brewer). Ross and Alex will be giving insights and opinions on favourite cask beers.
HALFMOON BREWERY are joining forces with BRASS CASTLE BREWERY to produce a collaboration brew.
HOOK NORTON BREWERY will be brewing 6 cask ales, each one brewed by a different member of the brewery team. They will also be taking their Shire Horses on a tour of their Hooky pubs, holding a beer festival at The Pear Tree, Hook Norton on Saturday October.
Additionally, they are running social media competitions throughout the week and will have special offers in their brewery shop and online at www.hooky.co.uk/shop 
HOT SPOT QUIZ are hosting smart phone beer quizzes during Cask Ale Week. More details will be coming out via their social media channels.
HYDES BREWERY will be running Cask Ale Week quizzes in their pubs throughout the Week.
ILKLEY BREWERY has launched their own 'Drink Out to Help Out' scheme during September. Wherever Ilkley beer is served, drinkers can send a photo of their receipt to do2ho@ilkleybrewery.co.uk and the brewery will match their spend with a voucher to use on  their webshop. There is a cap of £25 per order, but the offer can be used as many times throughout the month as customers like.
JOSEPH HOLT are running an Instagram giveaway to celebrate Cask Ale Week – giving followers the chance to win two mini kegs of their Bitter.
They will also be sharing a 'Beer Series' on their cask ales throughout the week on social media – and have pubs in the local area also involved with Stockport and South Manchester Beer Week.
JOULES BREWERY will be redeeming CAMRA Vouchers at their taphouses throughout Cask Ale Week. Each 50p CAMRA voucher will have the value of a half-pint of Joule's ale throughout Cask Ale Week.
For more details and to find the full list of Joule's participating houses, visit: https://www.joulesbrewery.co.uk/our-latest-news/brewery-news/camra-sept-2020
JW LEES are putting a new seasonal cask beer (California Dreaming) in their managed houses throughout the week as well as posting a 'day in the life' video online following the brewing team. 
LANCASTER BREWERY will be running 'Beat the Barman' at their brewery throughout Cask Ale Week. 10% discounts on drinks will be awarded to those that 'Beat the Barman' at fun games such as rock, paper, scissors and the higher or lower card game.
They are also giving away a free pint of one of their ales to those that scan their certificate - which is in a really accessible place by the brewery bar.
LIVERPOOL BEER COLLECTIVE have put together a 'Beer Blog' listing where you can buy a great pint of cask in Liverpool. Visit: http://www.liverpoolbeercollective.com/blog/cask-ale-week-20
MAULDONS will be running 'Real Ale Loyalty Cards' at The Brewery Tap in Sudbury throughout Cask Ale Week. Customers who collect 7 stamps after buying 7 pints of real ale will receive their 8th pint free.
NEPTUNE BREWERY may have their 500th brew out during Cask Ale Week. Keep an eye out on for more information as to what it is going to be. 
Their Taproom Takeout is also back on Friday, 25 September from 3pm to 7pm.
THE PRINCE OF ORANGE, Gravesend will be discounting cask ales throughout Cask Ale Week, including 4-5pm: £1.80 a point, 5-6pm: £2.80 a pint.
PUNCH TAVERNS  have teamed up with Sharp's Brewery to run a Loyalty Scheme: 'Download the CaskFinder App and from the 14th Sept to 4th Oct, collect six scans via the app to receive a free pint'. Visit: https://caskaleweek.co.uk/free-pint-2020/ for more information.
SAMUEL JONES, Exeter will be pulling pints of limited edition St Austell Harlequin beer during Cask Ale Week.
SHARPS will be running a social media competition throughout the week.
SHEPHERD NEAME 's popular 'Cask Club' has returned to coincide with Cask Ale Week. From September 24 to October 4, green hop ale Oast Dodger (4.5% ABV) will be available in pubs and at the annual Kent Green Hop Fortnight which runs from September 25 to October 11.
For more information, visit: https://www.sncaskclub.co.uk/
ST AUSTELL BREWERY has released a limited-edition English IPA, exclusively for Cask Ale Week. Harlequin (4.6% abv), which heroes a new English hop variety of the same name, is now available in select St Austell Brewery managed houses and pubs across the West Country.
For more information and to see a full list of participating pubs, visit: https://www.staustellbrewery.co.uk/article/cask-ale-week-2020
STOCKPORT AND SOUTH MANCHESTER CAMRA are encouraging visits to pubs across the whole of Stockport Borough, with a sort of 'Drink Out to Help Out' scheme. The events support an initiative promoting the local economy, connecting communities, and encouraging health & wellbeing.
The branch's social media and website will post fun competitions to entice people to visit their local pubs, sample the cask ales and win beer-related prizes. Some pubs and breweries are offering discounts on cask beer or self-guided ale trails to collect stickers and get a free pint.
For full details, visit the website: http://www.ssmcamra.co.uk/beerweek.htm
STONEGATE PUB COMPANY– Some of Stonegate's pubs will be hosting Cask Ale Week quizzes throughout the Week.
Stonegate will also be offering the chance to win a staycation to Rock, Cornwall. Visit: https://www.greatukpubs.co.uk/competition/doom-bar-staycation?utm_source=caskmarque&utm_medium=web&utm_campaign=doom_bar
As well as giving away some two-for-one Doom Bar vouchers. See: https://www.classicinns.co.uk/competition/two-for-one-doom-bar?utm_source=caskmarque&utm_medium=web&utm_campaign=doom_bar
SWAN BREWERY are hosting their Hop Harvest Tasting Day during Cask Ale Week. On Friday, 2 October, between 10am – 7pm, Swan Brewery will have a line-up of 5 cask ales available to try and buy. Including two batches of Green Swan 4.1%: their ever-popular light golden green hop beer. They will even give away a drink on the house to all visitors.
TIMOTHY TAYLOR'S are running a 'Taylor's Tales' competition: inviting social media followers to share memories of their first pint of Taylor's cask. The lucky winner will win a mixed 16 pack of Timothy Taylor's beers.
They are also using each day of Cask Ale Week to focus on nine of their core beers. Including history, awards, ingredients, tasting notes, etc. Search https://www.timothytaylor.co.uk/pint-finder to visit pubs selling these beers.
TOWN HALL TAVERN, Leeds have created loyalty cards to redeem a free pint during Cask Ale Week.
WICKWAR BREWING are giving away 2020 pints of Wickwar ale to existing loyalty members via their new App. All new App customers will get 500 free points when they download the Wickwar App and spend £1 which will buy them 2 pints of Wickwar ale.