News
New look tankard for Black Sheep ale
Added: Tuesday, September 15th 2020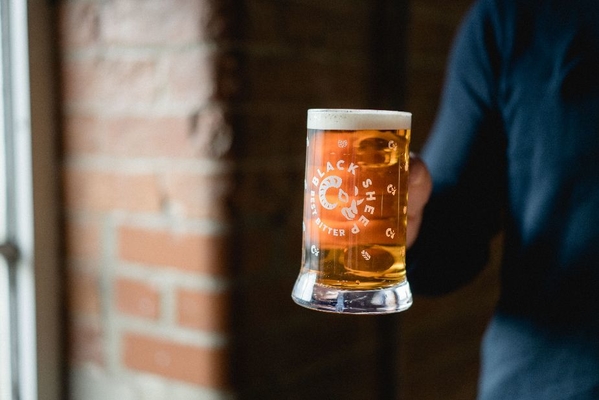 Black Sheep Brewery is preparing to support Cask Ale Week (24 September to 4 October) with the launch of a new campaign to encourage drinkers to celebrate cask ale, which includes the introduction of premium glassware for pubs and their customers.
Supporting the cask category's drive for premiumisation and in an effort to further improve the experience of enjoying fresh beer, Black Sheep's #BestinCask campaign is to introduce the ICON pint tankard, initially to pubs in its Northern heartland, to serve its best-selling, flagship Black Sheep Best Bitter.
The campaign is part of Black Sheep's continuing and proactive support of pub and hospitality businesses as it continues to invest in the industry despite COVID-19 and the impact of the pandemic on the sector.
The brewery is supplying the tankard to a select number of its pub customers across Yorkshire and the North East, which have a proven record of serving cask ale.  In addition, Black Sheep is making the tankards available to the public via its online store and its Masham-based Visitor Centre shop.
Black Sheep has taken the tradition of the tankard and added a modern design, which not only gives the glass added appeal but also improves the drinking experience.
The #BestinCask campaign will also encourage interaction between pubs and their customers, giving drinkers the opportunity to win Black Sheep gift packs by joining the social media conversation using the hashtag and sharing pictures of them enjoying Best Bitter in the tankards.
Charlene Lyons, chief executive of Black Sheep Brewery, says: "Cask Ale is a cornerstone of the British hospitality industry, but had its position increasingly challenged by other products. 
"Taking some of the insight from the 2019 Cask Report, we've cited 'premiumisation' as the main challenge that we'd like to overcome from a cask ale point of view, which is why we are running our #BestinCask campaign and launching our iconic glass tankards.
"There is no denying the quality of cask ale and its enduring popularity, which is really important to continue with future generations of pub customers. 
"A perfectly poured pint of Black Sheep Best Bitter cask ale is a truly beautiful sight and in our new tankards is even more photogenic, making it prime for sharing on social media channels like Instagram and Snapchat alongside enjoying the taste of its fresh, high quality British ingredients."