News
Fuller's historic brewery tap to close
Added: Wednesday, July 15th 2020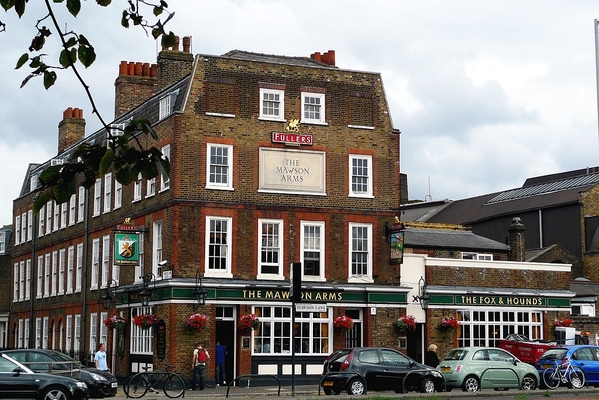 The Mawson Arms, a legendary West London pub and Fuller's Brewery tap, is to close, a victim of the sale of the brewery to Asahi of Japan. Fuller's is now a pub and hotel company. It has moved to new offices and says the Mawson Arms is surplus to requirements.
The pub is Grade II*-listed and was once the home of the 18th century poet and satirist Alexander Pope: a blue plaque marks his residence. It's rare in having two names: the Mawson Arms and the Fox & Hounds: at one time a publican split the building into an ale house and a separate wine and spirits bar.
The pub is named after the Mawson family who in the late 1600s bought a couple of small breweries in Chiswick close to the River Thames which later merged into Fuller, Smith & Turner. The pub was decorated with photos of members of the three families along with images of the brewery in the 19th century and more recent times.
The pub sold the full range of Fuller's beers along with ales from its Dark Star subsidiary. It had odd opening hours, closing at 8pm and was closed at weekends. It would occasionally close the doors to visitors when special gatherings of brewery workers were taking place.
It was a legend in its lunchtime and will be sorely missed.
•Asahi paid £250 million for the brewery and brands in 2019.
•Photo by Ewan Munro.