News
Take a visual tour of award-winning pubs
Added: Tuesday, May 5th 2020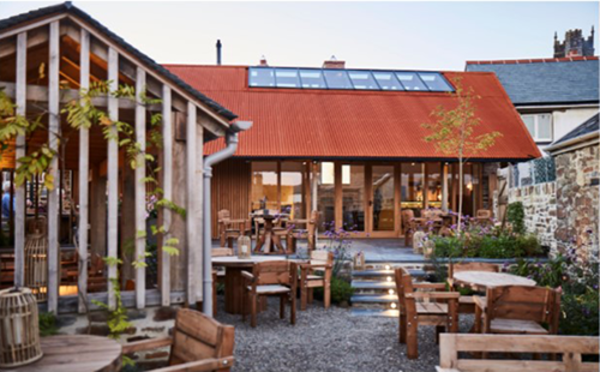 As the nation's pubgoers face uncertainty on the re-opening of much-loved locals, they are invited to "tour" the nation's best-looking pubs as CAMRA announces the winners of its prestigious Pub Design Awards. 
CAMRA has put together a photo collection of this year's winners, which include a canal side newbuild reflecting the architectural heritage of industrial Swindon, a Lancashire pub that has reopened after 105 years, a bustling tap-house in Shropshire and 150-year-old pub that was saved by the local community. 
In line with current social distancing measures, winners will be recognised at an event hosted in CAMRA's new virtual pub, the Red (On)Lion, by judges at 7pm on 7th May. To join the event and congratulate the pub owners and designers, simply visit https://theredonlion.co.uk/bar/join/Pub-Design-Awards to book a place. 
Pubgoers can digitally "visit" the pubs by browsing the CAMRA library of the winners, available to view on Dropbox. 
Winners this year include: 
·         The Hall & Woodhouse, Swindon (New Build Award) - Built as part of the Wichelstowe housing expansion, it occupies a prominent canal-side site in the town centre and is an important asset for the emerging community. 
·         Plau, Preston (Conversion Award) - Originally built in 1668 as a butcher's shop, it was converted into a pub in 1795 but closed in 1913. It finally re-opened as a pub after a gap of 105 years in 2018. 
·         The Zetland, Middlesbrough (Historic England Conservation Award) - Originally built in 1860, it was painstakingly restored in 2017, which included sourcing custom-made tiles from the very firm that created tiles for the pub over 120 years ago. 
·         The Farmers Arms, Woolfardisworthy, Devon (above: Refurbishment Award joint winner) -- having served as a public house for much of the building's 300-year life, new owners have restored the pub its former glory, retaining its unique character. 
·         The Peterborough Arms, Dauntsey Lock, Wiltshire (Refurbishment Award joint winner) -- Built as a farmhouse in the late 18th century. Having previously being declared an Asset of Community Value (ACV) and taken on by the Wilts and Berks Canal Trust, six volunteers began work on its restoration in 2015. It finally reopened in late 2018, with volunteer hours in excess of 10,000. 
·         The Shakespeare, Bridgnorth (Joe Goodwin Award for best street-corner local) -- a tap-house with beer truly at the heart, with preserved log burners and bespoke stained-glass windows adding to the pub's character. 
Also highly commended for Conversion was the Old Mill Bar in Leek, a former textile mill whose conversion saw the whole interior stripped back to the original Victorian brickwork of the former mill. 
Andrew Davison, chair of CAMRA's Pub Design Award judging panel, said: "In these uncertain and worrying times for pubs, we are delighted to be celebrating the stunning, eclectic range of architecture and design preserved in these institutions. 
"Some of these pubs have been used in that capacity for hundreds of years, demonstrating not only their tenacity and endurance, but also the necessity of the pub to the British way of life. We hope that all will be able to endure the current crisis, and that patrons will be able to celebrate their achievement in person once the restrictions have lifted. 
"We had a tough time narrowing it down to these six exemplary pubs – congratulations to them all!" 
These awards are celebrated as CAMRA is underway with its #PullingTogether campaign, highlighting the initiatives pubs and breweries are using to keep themselves afloat during the coronavirus lockdown. Learn more at camra.org.uk/pullingtogether