News
Gorge yourself on Cheddar wild beer
Added: Sunday, August 4th 2019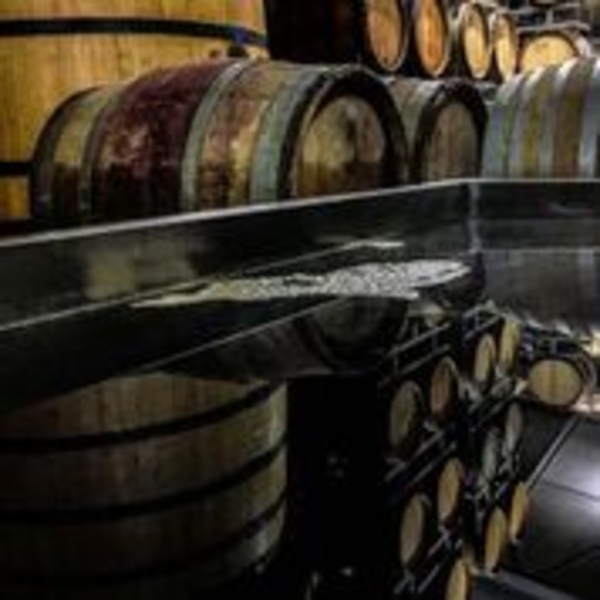 Wild Beer in Somerset has launched a new spontaneously-fermented beer, Coolship 2019, using open coolers obtained from a local dairy that makes Cheddar cheese: the coolers were first used to make cheese curds. The brewers say that while the beer has much in common with Belgian Lambic beer, this is their unique style: "We have coolships from a dairy and we are based in an old Cheddar barrel store so we have plenty of our own bugs for fermentation."
In 2017 Wild Beer set out to create spontaneously fermented beer inoculated in two stainless steel vats overnight, with the wort cooled naturally. Following two years of fermentation and maturation in oak wine barrels, three beers were chosen and were blended with a barrel of 18 months-old coolship to make their first ever 100 per cent coolship beer.
Coolships or coolers are open vessels where the wort -- made from malt and other grains and boiled with aged hops -- is allowed to cool. As the coolships are open to the atmosphere, the sugary wort attracts wild yeasts that start spontaneous fermentation. As well as wild yeasts, fermentation will also be driven by other organisms and natural bacteria found in the wood of the wine barrels.
The grains used in the beer are lager malt, torrefied wheat, imperial  malt, oats and melanoidin. The single hop used in aged Celeia from Slovenia. The beer has a finished strength of 6.2 per cent with 15 units of bitterness. Aged hops are used to produce spontaneous beers as the brewers are not looking for bitterness, which would not blend well with the acidity of the beer.
The brewery's tasting notes are:
Aroma: orange peel, dates, straw, vanilla and oak.
Palate: spices, full acidity, stone fruits and oranges.
Finish: fruity and bitter.
Wild Beer suggests as a food pairing ash-rind goat's cheese, watercress and roasted butternut squash salad topped with pomegranate seeds and Balsamic glaze.
The brewers say: "For a brewery like us that celebrates local terroir, a completely spontaneous beer was the dream. We waited six years to do it and we feel this style is the 'final frontier' as we had to learn our trade and further our understanding of fermentation."
The beer is available in 750ml bottles and in keg.
*Wild Beer brews will be available at the Great British Beer Festival starting at London Olympia on Tuesday 6 August.