News
Big Beer threat to US craft revolution
Added: Monday, September 10th 2018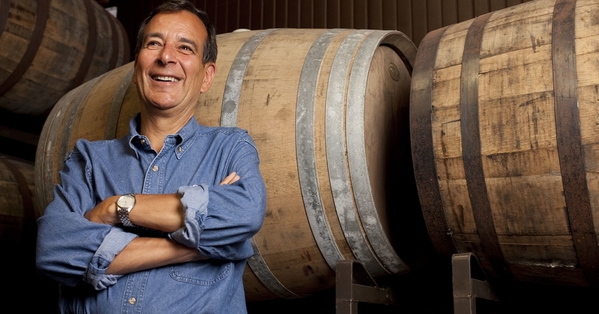 The American craft beer movement, once the wonder of the beer world, faces an increasing threat from Big Beer – the global brewers. After years of 15 per cent growth, the craft sector is now losing market share and the Brewers' Association, which speaks for more than 5,000 independent brewers, lays the blame on "aggressive price cutting" and the success of Bud Light.
Some smaller brewers are responding by producing their own versions of light lager, brewed with cheaper ingredients and at lower prices than mainstream craft beers.
Founders Brewing, in Grand Rapids, Michigan, is at the forefront of the new wave of cheaper brands with Solid Gold, a 4.4 per cent lager. Grand Rapids produces a total of 900,000 barrels a year and has sold a third of the business to the Spanish giant Mahou San Miguel. The sale means it can no longer be a member of the Brewers' Association, which has a Seal of Approval scheme that informs consumers that its members are all-American owned.
Founders' co-owners Mike Stevens and Dave Engbers, who achieved acclaim for their All Day IPA, an easy drinking alternative to heavily hopped versions of the style, launched Solid Gold early this year and had doubled sales by late May. The light lager retails at $7.99 per six pack and $15.99 per 15 pack, in line with prices charged by the giant brewers, though more than AB InBev's Michelob Ultra, which can sell for as little as $10.99 a case.
Founders' lead has been followed by other craft brewers, including Ballast Point and New Belgium. Ballast Point in San Diego has adjusted the recommended retail price of six packs of Sculpin IPA down from $14.99 to $12.99.
Mainstream craft beers are cost more than the global brewers' brands as they use more expensive ingredients.  Analysis by the Huffington Post reveals that craft brewers spend around $.65 on malt per six pack compared with $.16 for giant brewers. The Post found that "a typical six pack of craft beer contains 53 cents worth of hops, while a six pack of macro-brew contains maybe 5 cents."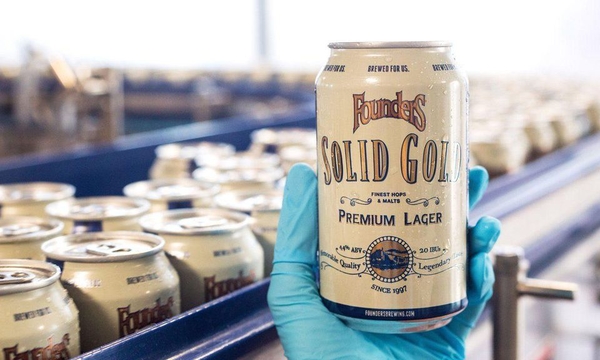 Founders doesn't say how many hops its uses in Solid Gold but it does admit to diluting the malt content of the beer with low-cost corn. It has long been the strategy of the giant brewers to cheapen production costs by using corn or, in the case of Budweiser, rice. The label for Bud lists rice before malt on its labels.
The threat to craft beer was signalled in April 2017 in an "op ed" [leader page] article in the New York Times by Jim Koch, founder of the Boston Beer Company (top picture), best known for its Samuel Adams brands. Koch argues that a "dramatic consolidation" in the brewing industry will push back the craft sector and "American consumers will be the losers".
Koch says the consolidation started in 2008 when the Department of Justice approved the creation of a duopoly by giving the go ahead to a joint venture between Molson Coors and SABMiller that created MillerCoors. This was followed five months later by the merger of Anheuser-Busch and InBev.
"Overnight," Koch writes, "about 90 per cent of domestic beer production was in the hands of two brewing giants. The consolidation continued in 2016, when regulators approved the merger of SABMiller and AB InBev; SABMiller sold back its stake in MillerCoors, creating a new duopoly between Molson Coors and AB InBev.
"The immediate result was a 6 per cent increase in beer prices and the end of a decades-long decline in real beer prices. Drinkers began paying almost $2 billion a year more for their beer. At least 5,000 Americans lost their jobs, and cost cutting followed, saving the new owners an estimated $2 billion."
Koch points out that the independent brewers face an added threat by the duopoly as a result of a decrease in the number of beer wholesalers. "In 1980, there were 4,600 wholesalers in the country, and most markets had four or five competing wholesalers. Today fewer than 3,000 remain, and in most local markets over 90 per cent of the beer is controlled by distributors for these same two companies – one of which is dependent on AB InBev for most of its volume, and the other on Miller Coors.
"These distributors are free to favour their primary suppliers over independent craft brewers when it comes to promotion, visibility, shelf space and marketing support."
Koch attacks the Department of Justice for "green-lighting" the takeover of craft breweries."Drinkers buying cute-sounding brands like Goose Island or Terrapin or Ten Barrel are often unaware that these brands, some of them once independent, are now just subsidiaries of AB InBev or Molson Coors, which are mot transparent about disclosing their true ownership anywhere on the bottle."
Jim Koch concludes that "we are headed for a time when independent breweries can't afford to compete, can't afford the best ingredients, can't get wholesalers to support them, and can't get shelf space and draught lines. The result: beer lovers won't have the broad range of choices they have today."
A year on, his predictions are coming true. In spite of Trump's tax cuts and claims the economy is growing, many people can't afford the prices charged by craft brewers.
With 86 per cent of American beer controlled by Big Beer, and Heineken and Mahou San Miguel looking for a slice of the pie, the outlook is gloomy and not helped when Jeremy Kosmicki, head brewer at Founders, says of Solid Gold: "It's an important beer to have in the taproom for people who order Miller Lite."
Jim Koch said in his New York Times article: "If we continue down this path, we may be witnessing the beginning of the end of the American craft beer revolution."