News
Beer on the move at Kent train festival
Added: Friday, October 20th 2017
Hurry down to Kent for a superb beer festival that links up with a preserved railway line – with beers available on trains as well as in an old engine shed.
This is the seventh year that the Spa Valley Railway, working in conjunction with West Kent CAMRA, has staged the festival that runs this year until Sunday 22 October.
The main festival is held in the imposing surroundings of the engine shed of Tunbridge Wells West Station. The old British Rail Spa Valley line closed at the time of the Beeching axe but has been restored by volunteers and links Tunbridge Wells with Groombridge and Eridge.
The trains have a selection of cask beers on board and both Groombridge and Eridge have marquees on the platforms with a selection of beers. At West Station, there are 160 beers along with 30 ciders. Thanks to the timing of the event, it's possible to offer 25 "green hop" beers, using hop fresh from the Kent harvest.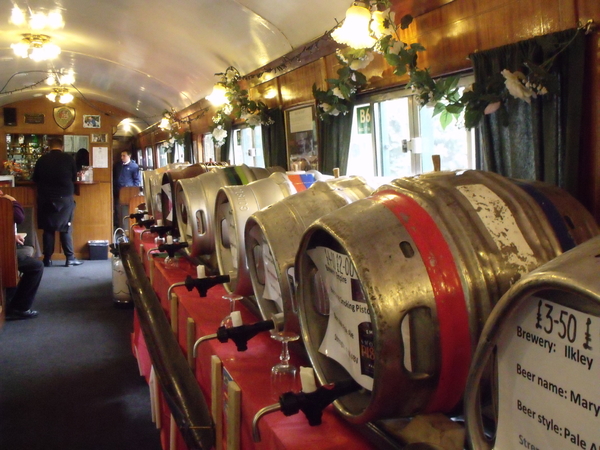 On the eve of the festival, the green hop beers were judged by a panel of local drinkers, CAMRA members, hop farmers and beer writers, including beer sommelier Sophie Atherton and Roger Protz.
At the end of the judging, first place was awarded to Dark Star of Partridge Green, West Sussex, for its Green Hop IPA. Second place went to Downlands of Small Bole, West Sussex, with Route 13, and third place went to Cellar Head of Framfield, East Sussex, with Pole Dancer.
As well as members of the West Kent CAMRA branch, one of the main organisers of the festival is Craig Beeson, who runs the Good Beer Guide-listed Royal Oak at 92 Prospect Road, Tunbridge Wells. This is a fine former coaching inn with wood-panelled rooms, old settles and a wide selection of beers with Harvey's Sussex as its mainstay and such regulars as Dark Star, Larkins and Whitstable.
The pub stages regular beer festivals and there are live bands every Saturday and monthly jazz sessions.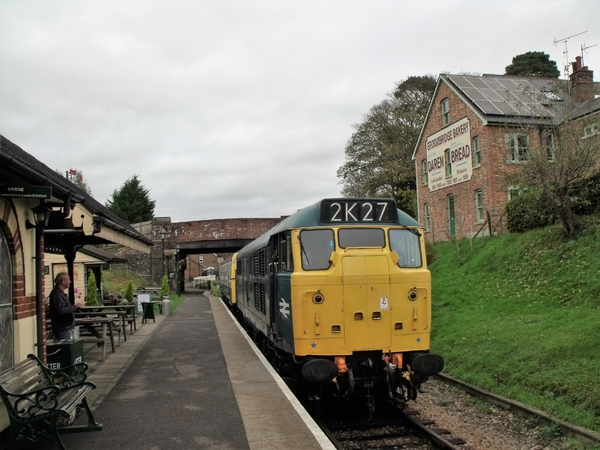 The Spa Valley festival has diesel-drawn trains on 20 and 21 October but there will be steam engines on Sunday 22 October. Trains run from 9.30 to 10.30 Friday and Saturday and 9am to 6pm on Sunday.
The festival at West Station is open 11-11 Friday and Saturday and 11am to 6pm on Sunday. Entry to station festivals is free but train fares apply. The main festival at West Station also offers Thai food, BBQ, cheese, fish and chips and live entertainment.
*www.spavalleyrailway.co.uk @WKCAMRASVRFEST
*Pictured: top, Engine Shed at Tunbridge Wells West Station; beers on the train; Groombridge Station; Royal Oak