News
Raise a glass to our great national drink
Added: Monday, September 18th 2017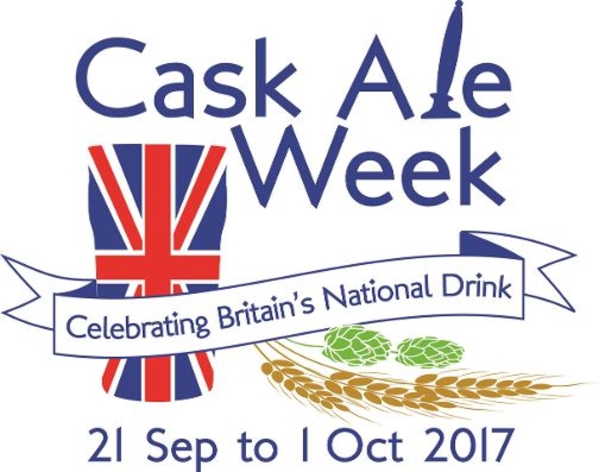 A nationwide celebration of Britain's national drink is taking place from Thursday 21 September to Sunday 1 October– and it's open to everyone to join in.
"There's plenty to celebrate," says Paul Nunny, instigator of the Week. "There are now 1,700 breweries across the country, nearly all producing natural, cask-conditioned ale. With brewers becoming more and more adventurous in the style and flavour of beers they produce, choice has never been better.
"With over 10,000 different real ales produced each year, there is a beer to suit every palate. Cask Ale Week reminds people to go to the pub and try some of these amazing beers!"
Cask ales are special because - unlike lagers and keg ales -they are fresh products with live yeast and no added gas.They undergo secondary fermentation in the pub cellar, which means that the licensee plays a crucial role in the brewing process. It also means that cask – or real - ales are unique to the pub. You can't buy themin the supermarket and take them home.
"When you're in the pub, you're looking for the ones served from a hand pump or direct from the cask," says Nunny. "Don't hesitate to ask for a taste before you buy. Pubs that care about their beers will be happy to oblige."
Many pubs and breweries up and down the country are promotingthe celebrations with activities such as beer festivals, tutored tastings, beer and food matching events and beer quiz nights. 
Thousands of pubs are part of the 'World's Biggest Ale Trail' which is giving away T shirts for extra visits during Cask Ale Week. To join in, people just need to download the free CaskFinder app.
While taste, flavour, aroma and naturalness may be the top reasons for choosing cask beers, there are other wider benefits. Most importantly, it helps keep pubs open. As this year's Cask Report, due out on 2h September, will show, cask ale is vital to the well-being of local pubs. Additionally, choosing to drink cask beer supports Britain's farming and manufacturing;generates jobs (one job in brewing generates 18 jobs in pubs); and avoids the packaging waste created by cans and bottles.
"In short, cask ale is Britain's 'national treasure' when it comes to drinks," says Nunny. "And Cask Ale Week is the chance for pub-goers, pubs and breweries to celebrate it."
You can find out if your pub is hosting a particular event by going to the Cask Ale Week pub list on Useyourlocal.com: https://www.useyourlocal.com/publist/cask-ale-week-2017-1296/ .  Alternatively, download the free CaskFinder app, check out some new ales and find the best place to go and find them.