News
Stonegate re-opens historic Tally Ho
Added: Wednesday, June 7th 2017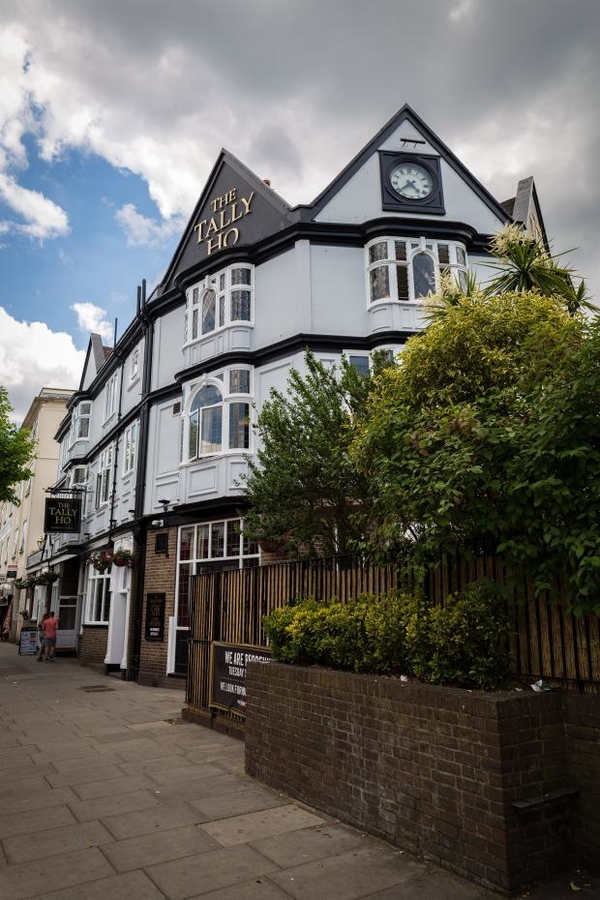 The Tally Ho, a famous 90 year-old pub in Finchley, North London, has re-opened following a £750,000 refit by new owners, Stonegate Pub Company.
The imposing, multi-storey and gabled building dominates a wedge-shaped junction where Ballards Lane and Finchley High Road meet: the High Road is part of the historic Great North Road that ran from London to York and Edinburgh.
The Tally Ho was one of earliest pubs in the JD Wetherspoon chain and founder Tim Martin had his office on the first floor. There was great concern in Finchley when Wetherspoon announced it was closing the pub but it was subsequently bought by Stonegate. The company, based in Luton, owns 660 pubs, including the Slug & Lettuce group.
As well as the extensive re-fit, the Tally Ho, managed by Paul Mulcrone, has created 53 jobs and has opened up the upper storeys that were not used by Wetherspoon. Both ground and first floors are decorated with a large collection of photos of old Finchley.
The pub dates from 1927 and was originally owned by the East London brewer Charrington. It takes its name from a coach company that operated in Finchley in the early 19th century and ran coaches to Birmingham. At that time, nearby Finchley Common was a dangerous area, haunt of highwaymen, including Dick Turpin, and coaches were regularly held up and the passengers robbed.
The re-opened pub serves a changing range of cask beers, including Black Sheep, Fuller's London Pride, Sharp's Doom Bar and Riverside. Food is served all day.
*Tally Ho, 749 High Road, Finchley, London N1.
Stonegate's Blacksmith's Arms in St Albans is currently closed for a re-fit.