News
Brewers unite to remember MP Jo Cox
Added: Tuesday, June 6th 2017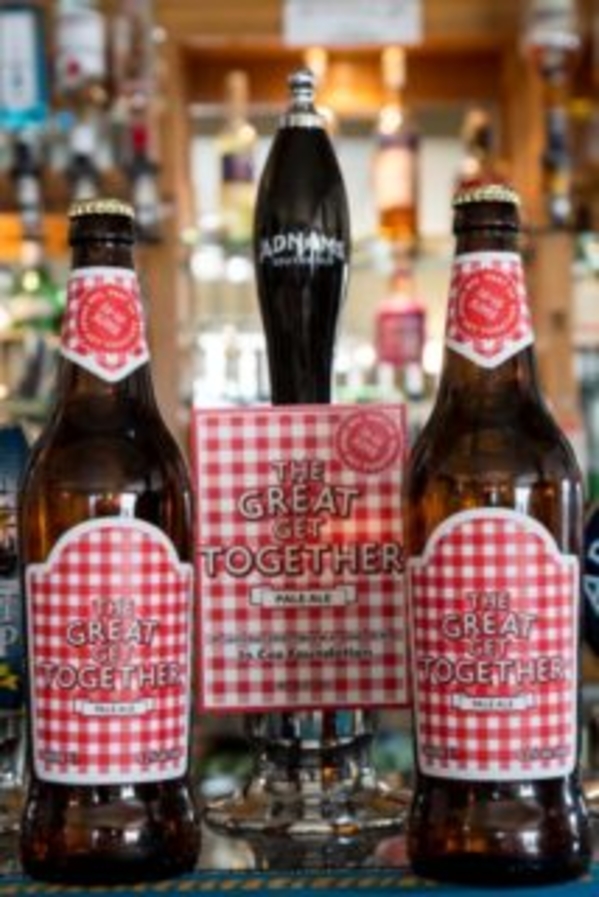 A collaboration of British brewers is launching a beer in support of the Jo Cox Foundation and the Great Get Together, the event taking place on the weekend of 16, 17 and 18 June, where communities are being encouraged to come together.
In keeping with the ideals of The Great Get Together, Great Get Together Pale Ale is a collective effort.  Some of the best brewers from across Britain:  Adnams, Arkells, Cliff Quay, Elgoods, Fullers, Harviestoun, Joseph Holts, Joules, J W Lees, Marstons, Palmers, St Austell, Theakstons, Thornbridge and Woodfordes, and social enterprise The Good Beer Co. have teamed up to create a beer to help people enjoy  Great Get Togethers with family, friends, colleagues, neighbours and local community.
The brewers have also been supported in this brew by Simpsons malt, who are donating the malt for the beer, Charles Faram, who are donating the hops, OI, who are donating the glass for the bottles, Darleys Labels, who are covering the costs of labels, and Colourscan, who are donating the pump clips for the cask beer. The profits from the Great Get Together Pale Ale will go to the Jo Cox Foundation. Funds raised will support their work to bring together communities across the country in the spirit of Jo's words: "We have far more in common than that which divides us."
Led by Adnams head brewer Fergus Fitzgerald, Great Get Together Pale Ale is 4.2%, golden in colour with flavours of spice, orange peel and biscuit.
This collaboration beer is brewed using Golden Promise malted barley and English-grown hops; Fuggles, Goldings, Jester, Chinook and Cascade, and fermented with a blend of house yeasts from Marstons, St Austell and J.W.Lees.
More information: