News
Top pubs face massive rates hike
Added: Sunday, March 5th 2017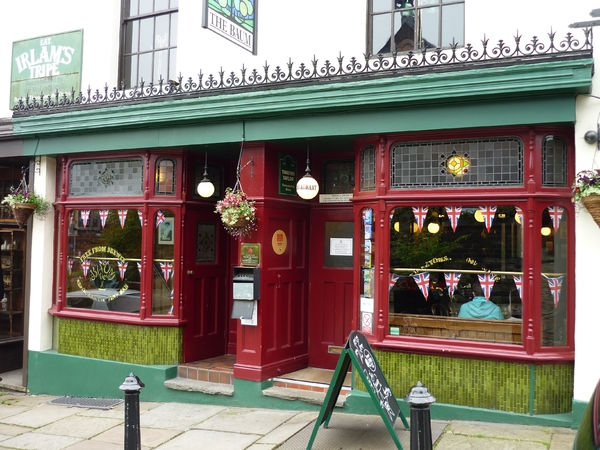 New research shows that four out of five of the top pubs across England could be slammed with crippling business rates hikes over the next five years, according to the Campaign for Real Ale (CAMRA). The Campaign has called for the Chancellor to provide immediate support for pubs, combined with a review of a business rates system that both fails to recognise the valued role of pubs in community life and penalises successful publicans.
CAMRA has calculated how the business rates revaluation, effective from 1 April, will affect the top 16 finalists from the last four years of its national Pub of the Year competition, concluding that these award-winning pubs face an average 84% increase to their rateable value.
Overall, 44 of the top 55 pubs in the country will see their rateable value increase. The Baum pub in Rochdale (above) -- the site of the Rochdale Pioneers' first Co-op in the 19th century -- is a Pub of the Year winner in 2012, which will see its rateable value rise by a whopping 377%. The Sandford Park Alehouse, the 2015 national winner, will see its business rates rise by 181%. These debilitating increases will be phased in over the next five years with bills increasing by up to 43% next month.
CAMRA is calling for urgent action in this year's Budget to assist affected pubs, including a £5,000 rate relief reduction and greater funding for transitional caps to help reduce bill increases. Beyond these immediate measures, CAMRA is calling for a fundamental review of business rates to address the unfair burden on pubs and to ensure that successful landlords are not penalised for creating pubs that are the beating heart of so many local communities.
CAMRA's Chief Executive Tim Page says: "We need immediate action in this week's Budget to ensure the future of England's best pubs.  A business rates system for pubs which punishes and discourages excellence is in no one's interest. There is a real risk that these huge increases will put some of the best pubs in the country out of business, causing irreparable harm to local communities and a loss of significant tax revenue for the government. The unique way in which pub business rates are calculated means that there is a serious injustice to successful publicans and the local communities they serve.
"There need to be fundamental changes to the way in which business rates are applied to the pub sector to avoid punishing success and to ensure that the contribution of pubs to local communities is taken into account. An immediate £5,000 rate relief for pubs in England is essential to avoid causing serious harm to our best pubs."