News
Residents fight to save Sheffield pub
Added: Monday, November 21st 2016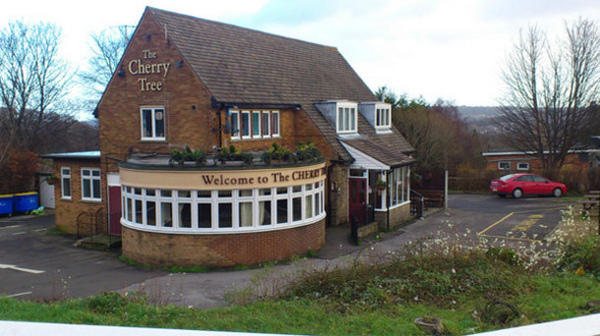 Sheffield pubgoers are outraged by plans to turn a community pub into a Co-op store and plan to call on the local council to grant it Asset of Community Value status in a bid to stall the transfer.
The Cherry Tree is an Enterprise Inn's tenanted pub in Brincliffe Edge that the pub company says can't continue to trade successfully as a result of falling sales. But locals claim a Co-op store will remove a valuable meeting place for the community and would have a detrimental impact on existing local shops. They are also worried that the store will lead to traffic accidents at a local crossroads.
The application for ACV status is being backed by the Sheffield & District branch of CAMRA, the Campaign for Real Ale. Dave Pickersgill, the pubs heritage officer for the branch, says: "ACV application indicates the strength of local opinion that the pub should be allowed to develop and prosper."
A spokesman for the Co-op says: "It's our belief that a new store would greatly improve shopping options for Sheffield residents, providing a wide selection of fresh chilled products and in-store bakery, all within walking distance.
"The new store will create a number of new full-time and part-time jobs, which will be targeted and local residents and offer a variety of skills and training programmes."
Enterprise Inns adds: "Unfortunately, trade at our venue has fallen to such an extent that we do not believe it can continue to trade successfully as licensed premises. After careful consideration, we decided to explore alternative uses for the property and have agreed a lease for the site with the Co-op."
Enterprise says the Cherry Tree will continue to trade as a pub until the Co-op takes possession.
Sheffield Council will decide on the ACV application in December. If granted, it will give residents six months to either make a bid for the Cherry Tree or find an alternative buyer.
*Enterprise Inns doesn't have a good track record at deciding whether a pub has a commercial future or not. When it declared the Dove Street Inn in Ipswich to be "unviable", the sitting tenants were able to buy the pub and turn it into one of the most successful and popular in the town. The owners stage three beer festivals a year, offer a wide range of beers from East Anglia and have added their own micro-brewery along with accommodation above the pub.
Similarly, it said the Ivy House in Nunhead, South-east London, wasn't trading well and planned to sell it to a property developer. Locals formed a co-operative and raised the funds to buy the pub. They have turned it into a thriving community asset selling beers from London and the south-east and staging regular music events.
*Picture courtesy the Morning Advertiser.