News
Brewer leaves no Stone unturned in Berlin
Added: Thursday, June 23rd 2016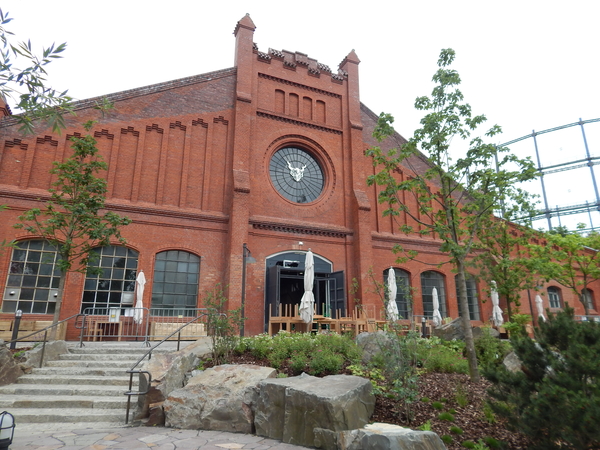 America has invaded Europe...with beer. Stone Brewing, one of the Top 10 craft breweries in the United States, is opening an impressive brewery, beer gardens and large restaurant on the site of a former industrial gas works in Berlin. The aim is to sell fresh, unpasteurised beer to Germany and the rest of Europe rather than importing it from California.
Berlin is witnessing a fast-changing beer scene, with craft brewers challenging the strictures of the German Reinheitsgebot or Purity Law with brews that go beyond the narrow confines of malt and hops.
Now Stone will throw into the heady mix its own take on IPA, pale ale, porter, imperial stout and barley wine – though it will make a bow to local tradition with a Vanilla Weisse wheat beer. It will also meet modern European demands with dishes in the restaurant that are based on the strictures of the Slow Food movement, using organic ingredients.
Greg Koch, chief executive and founder of the American brewery in Escondido, California (below), says: "I personally visited more than 130 possible sites for a European operation, before choosing the beautiful and historic site in the Marienpark. I also fell in love with the city, with its rich culture and go-your-own-way vibes."
Marienpark offers vast amounts of space for both brewing and distribution. The park is a redundant gas works with large red-brick buildings, impressive water tower, car parks and a giant, empty gas holder that could be used as part of the beer gardens or even a swimming pool. In keeping with the name of the parent company, the gardens are criss-crossed with boulders and stone paths.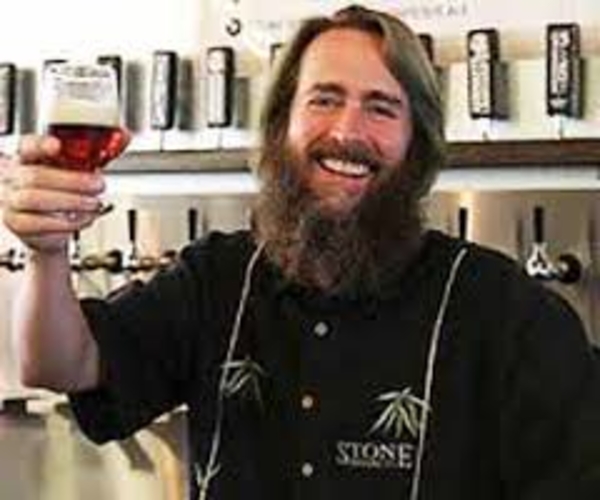 The brewery (below) is already operational and will supply beer to all major European countries, Scandinavia, the Baltic States, Ireland and the UK. The entire site has cost 20 million euros, with six million raised from crowd-funding. The brewery can produce 45,000 hectolitres or 38,000 barrels a year, with a 100hl brew length. There's space to expand to 150,000hls and a separate pilot brewery will produce experimental and seasonal beers.
When Marienpark stopped producing gas, new owners took over the site and are keen to develop it as a meeting place for Berliners based on a strong sustainability theme. There will eventually be a bakery, bistros, art galleries and stores selling hand-crafted goods.
Will Berliners, with their own rich brewing traditions, take to Stone's beers? Greg Koch says: "We brew beers that are bold, strong and hop-forward and they are more bitter than German beers. Most Stone beers adhere to the Reinheitsgebot but we follow our inspiration."
The Purity Law, dating from 1516, allows only malted grain, hops, yeast and water to be used in brewing. But this is now being challenged by a new generation of young craft brewers who are meeting the demands of a cosmopolitan audience in Berlin where many Americans, Australians and Brits have settled to work and live.
A Vanilla Porter planned by Stone will go beyond the boundaries of the Reinheitsgebot, as will many of the 25 beers from other European breweries that will be on sale when the whole complex is finished. There will be 50 taps in the cavernous main bar and 25 in an adjoining, elegant Library Bar that will offer classic European books to read as well as beer to drink. A smaller Pilot Bar is also planned.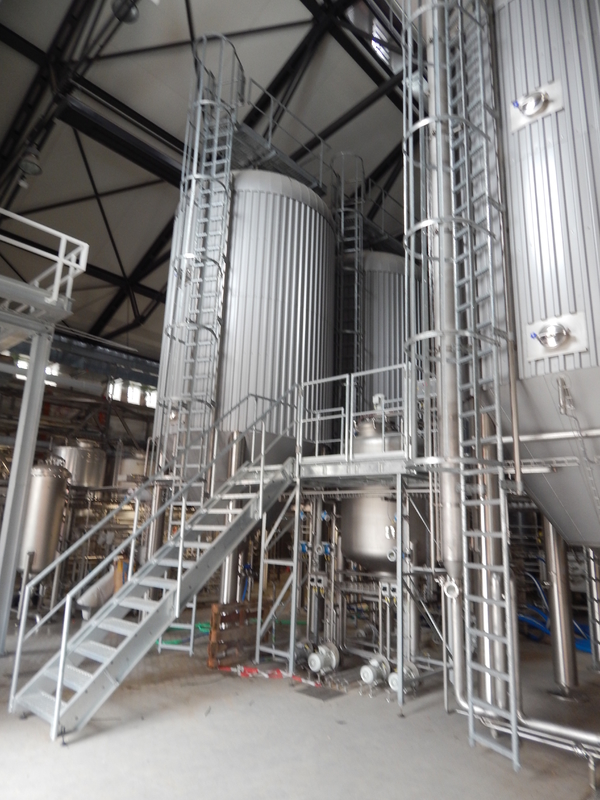 The kitchen now under construction is large and will feed up to 800 customers inside and a further 400 in the gardens. The entire operation should be finished and open for business by the end of July.
The Stone beer list includes: IPA, Ruination Double IPA, Go To IPA (a session beer), a new Cali-Belgique IPA, Vanilla Porter, Vanilla Weisse, Old Guardsman barley wine, Arrogant Bastard Ale and Imperial Russian Stout. At present, American hops are used but Stone will experiment with German varieties. It sources malts from Bamberg, including pale, Pilsner and roasted grain. Berlin water is hard and is filtered and then has salts added prior to brewing.
Greg Koch is optimistic his beers will find favour with Berliners and will fit well with what he calls the city's "blossoming craft beer scene."
*Stone Brewing, World Bistro and Gardens, Marienpark 23, 12107 Berlin. U-bahn: Alt-Mariendorf (line 6).
 Background
Stone Brewing was founded in 1996 by Greg Koch and Steve Wagner. Greg says: "I discovered real beer when I drank Anchor Steam in Los Angeles in 1987. It was a revelation. I thought: 'Wow – I didn't know beer could taste that good'.
He was inspired by the craft brewing movement in the US and met his future business partner Steve Wagner at a conference on beer evaluation. Steve was an experienced home brewer and they decided to pool their skills and resources to set up a commercial brewery. Today it has a large portfolio of beers, including several IPAs, but is still best known for one of its earliest brews, Arrogant Bastard Ale, and its striking gargoyle logo.