News
Pub tenants hit by delay to new code
Added: Sunday, May 29th 2016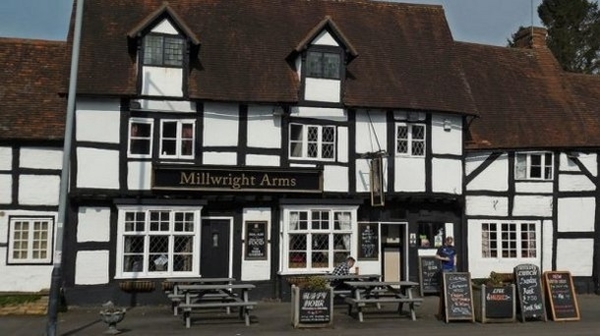 The delay in implementing the government's new pubs code could mean that thousands of tenants will be denied the right to apply for the Market Rent Only [MRO] option that was introduced as a result of sustained campaigning by publicans' groups and the Campaign for Real Ale.
MRO will enable publicans to buy beer free of the tie without being penalised by heavy rent increases. But a government delay in bringing in the new code on 26 May means pub companies can impose new rent increases without their tenants having the right to seek the market rent option.
MRO means that a tenant can apply to go free of tie but his or her rent will be based on a fair assessment of prevailing rents paid by free trade publicans. It will stop pubcos charging massive and possibly ruinous rents to publicans who opt for MRO.
The new pubs code was delayed when it was withdrawn by the government as a result of drafting errors. The impact of the delay was immediate.
The Publican's Morning Advertiser [PMA], weekly paper of the pub trade, reported on 26 May that a Punch tenant had been hit by a potential 40% rent increase and denied the opportunity of seeking MRO. This was despite her rent review falling after the original start date for the new pubs code.
Trish Mason of the Millwrights Arms in Warwick (pictured above) will not be offered the MRO option at her rent review meeting on 6 June. She had been planning to seek MRO but has instead been offered a new five year tied lease with a 40% rent increase.
Ms Mason told the PMA: "We wouldn't survive the increase. Punch knew it was coming in, so should offer us MRO. We've had a Punch pub for six years and we've turned it round. There's no loyalty there."
She said that despite her best efforts she had little contact with Punch ahead of her rent review but she was now being pressed for a decision.
"They have now given us 21 days to agree to a 40% increase in rent otherwise they will send it to arbitration."
Punch has now apologised for the delay in responding to Trish Mason and has postponed its application for arbitration pending further discussion, with a view to finding "a fair outcome for all concerned". A spokesman for Punch said the company had followed the correct procedures.
"In March our publican raised the prospect of MRO, which was prior to any regulations being released and the subsequent withdrawal [of the pubs code]."
The PMA asked all big six pubcos – Punch, Enterprise, Admiral Taverns, Greene King, Star Pubs & Bars and Marston's – if they would honour the original date and offer MRO to tenants as demanded by campaign groups, but none would commit to the suggestion.
The Pubs Advisory Service said it was in contact with licensees in a similar situation to Trish Mason. British Pubs Confederation secretary Simon Clarke said there was "a great deal of concern among tenants about the delay. With the timescale of the parliamentary processes and various recesses, there's little chance of implementation by mid-June."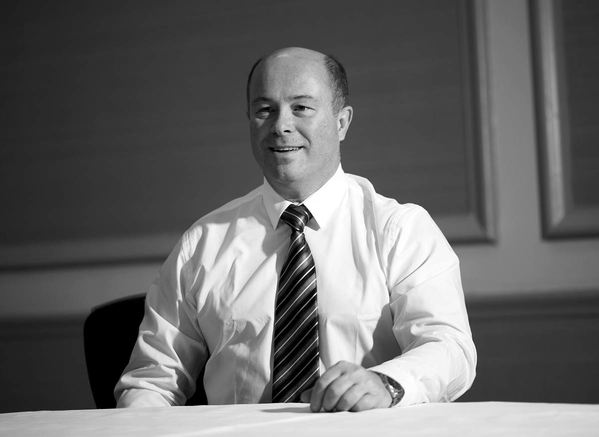 There is also mounting criticism of the new Pubs Code Adjudicator, Paul Newby (above). He worked for more than 20 years as a chartered surveyor for Fleurets, property valuers and surveyors who specialise in the pub sector. Newby, dubbed "the Pubs Tsar", will have to adjudicate on such issues as tenants' rents and beer prices and, crucially, will have to set fair rents when a publican opts for MRO.
Newby is paid £130,000 – more than the Prime Minister – and has a budget of £1.6 million, with offices in Birmingham. His appointment was attacked by LibDem MP Greg Muholland who said Newby was "a laughing stock whose job had been dependent on the companies he must now adjudicate". Mulholland, founder of the Parliamentary Save the Pubs Group and chairman of the British Pubs Confederation, asked why the government had appointed a chartered surveyor to the job instead of someone from a legal background.
As a result of the delay in bringing in the pubs code, campaigners are criticising the fact the Newby has no job to do. Greg Mulholland told the Sunday Mirror (29 May), "It's farcical that £10,000 a month is being paid to an adjudicator who cannot adjudicate thanks to government incompetence. The Department for Business needs to get this code in place before the end of June".
Paul Newby responded: "I am already working on the code implementation to bring about a better and fairer business environment."
The Department for Business said the code was expected to come into force this summer "slightly later than first expected."
That is cold comfort for pubco tenants who may be denied the right to apply for MRO.