News
Festival brings back lost Manchester beers
Added: Friday, May 6th 2016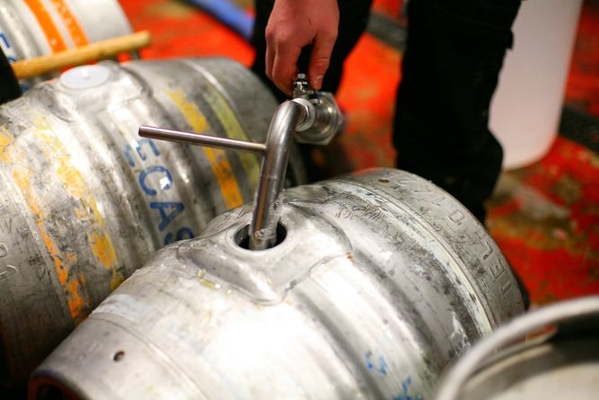 Long-forgotten beers from Manchester's past are to be given a new lease of life as part of the first city-wide beer festival – Manchester Beer Week -- that runs from Friday10 June to Friday 17 June. Four of Manchester's modern micro-breweries have agreed to revive extinct styles as part of an event designed to celebrate the city's rich brewing heritage.
Three of the recipes have been plucked from the history books of Manchester's oldest surviving family brewer, JW Lees, and adapted to account for modern tastes and techniques with the help of beer historian Ron Pattinson.
Blackjack Brewery will recreate Lees's 1951 C Ale, a style of dark, strong ale that was specific to Manchester. Squawk Brewing Co is creating an interpretation of Lees's 1952 Stout, while Beer Nouveau is looking as far back as 1903 to brew Lees XXX strong ale.
Stalybridge-based Tickety Brew will revive an Invalid Stout from the town's extinct brewery, Heginbotham's, which was once owned and operated by Robinson's of Stockport.
Manchester Beer Week organiser Connor Murphy says: "Although there has been a lot of talk about the recent beer boom in Manchester, it's also important to remember the city's rich brewing heritage. This city has long been seen as one of the leading lights in British brewing and it's exciting to be given a rare opportunity to sample the styles that were used to delight the drinking public as far back as 1903.
"It represents an intriguing challenge for the brewers involved as they will need to adapt these historic styles to suit modern techniques, ingredients and equipment, while staying as true to the original beers as possible."
The four beers will be launched during an event at the Smithfield Tavern, 37 Swan Street, on Monday 13 June. This will include a talk by Ron Pattinson at 7.30pm, providing background to the beer and insight into Manchester's brewing history.
Mancunian drinkers will also have the opportunity to sample a beer created by the Manchester Brewing Company to celebrate the charity event Forever Manchester Week, which runs at the same time as the beer week. The special pale ale, Ten Boroughs, celebrates the boroughs that make up the city.
Ten Boroughs is a 4.5% straw-coloured pale ale brewed in the Manchester style – dry, bitter and thirst-quenching – but brought up-to-date with American Azacca hops with aromas of mango and pine.
The beer will be available in venues across the city in casks, kegs and cans. 0.25p of every sale will go to Forever Manchester.
A DeCaskthlon will take place across the city on 12 June. Those taking part can help raise money for Forever Manchester by joining a pub crawl in the Northern Quarter.