News
Budvar back to basics with cloudy beer
Added: Friday, February 26th 2016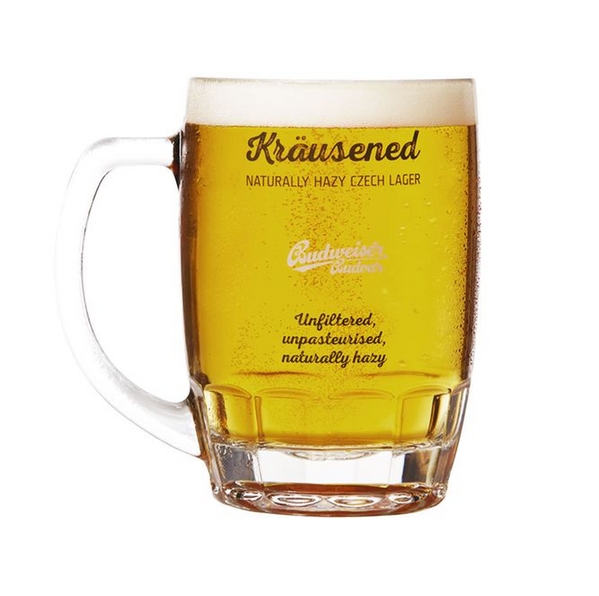 A new version of the iconic Czech beer Budweiser Budvar is based on traditional lager brewing methods used in both Bavaria and Bohemia to encourage a strong second fermentation. Budvar Kräusened Beer – pronounced "kroysened" -- is a 4% lager that is neither filtered nor pasteurised and is naturally cloudy in the glass and is aimed as discerning drinkers looking for authentic brewing methods.
The beer will be launched on 10 March at two Living Ventures sites: The Trading House, 89-91 Gresham Street, London EC2 and The Botanist, 78 Deansgate, Manchester.
The beer has a long, 102 days production cycle, and ages in the cellars beneath the brewery ) in Ceské Budejovice. At the end of the conditioning period, some freshly fermenting Budvar Original "wort" or sugary extract is added to start a powerful further fermentation before the beer is run into kegs.
The result is a beer with a softer, natural carbonation and a dryer and cleaner palate and finish.
Simon George, sales director for Budweiser Budvar UK, says:"We are confident that the addition of Kräusened lager will strengthen our portfolio and provide a point of difference. The lager, which has a slight natural haze from the Kräusening technique, will appeal to both consumers interested in looking for crafted lagers, and beer connoisseurs keen to enjoy world-class beer."
Simon George adds that while mainstream lager beers from global brewers are in decline, craft lagers from independent brewers are enjoying a 4.9% sales increase in Britain.
His plans are to seek partners from British brewers who will stock Kräusened beer at the same time as Budvar UK rolls out more outlets for its tank beer version of Budvar Original.
*To crown a brilliant week for the pub, on Thursday 25 February, it was handed a special giant beer mug from Budweiser Budvar to mark the record sales of the Czech brewery's Budvar Original. Member of staff Sammy is seen with the jug.