News
Glenn Payne: memories of a beer man
Added: Thursday, December 10th 2015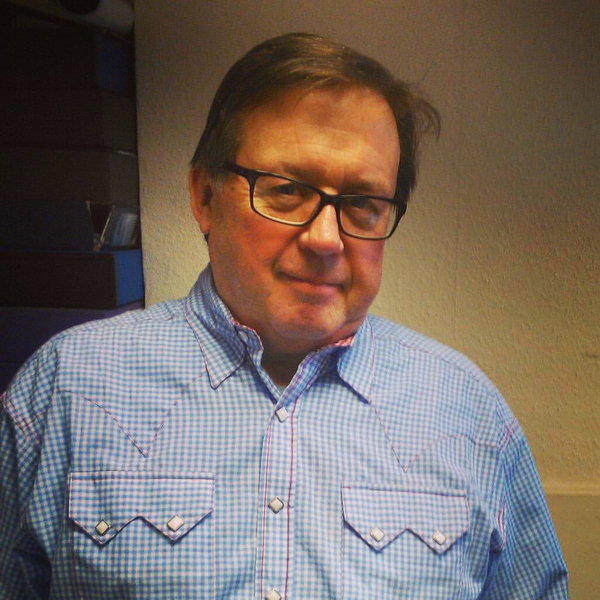 "Glenn's greatest contribution was to change the way supermarkets viewed beer. Before he took charge at Safeway, off-trade beer in the multiples was confined to heavily-discounted brands from big brewers. Glenn introduced drinkers to great beer from independent brewers and showed, above all, that American beer did have taste. He became an expert in the field by visiting major brewing countries to seek out the finest brews. When Safeway morphed into Morrison's, Glenn used his time to good effect by judging at beer festivals, in the US in particular, and by using his experience to help guide Meantime Brewery in London. I will miss his knowledge and experience of the world of beer and his uniquely droll sense of humour."
Roger Protz
Sometimes an individual makes an immeasurable difference to their chosen field. Sometimes a single human spirit can make the lives of those around them a better place with their presence. Glenn had the supremely rare quality of contributing both to this world. He had an eye for the finer detail in life of laughter and compassion. He embodied everything that was good about the beer world and friendship and I, along with many others, will miss him more than words can convey.
Jo Miller
"Glenn Payne probably made more introductions than Tindr, and was certainly responsible for a lot more lasting relationships, because he was selfless with his time, expertise and friendship. I adored him, the beer industry loved him and there is a massive hole in all our lives - and not just where ticks, whistles, bad impressions and awful accents should be either."
Melissa Cole
"Personally and as a result of his actions, Glenn welcomed thousands of people to great beer. The response on social media to this awful news consisted of people paying tribute to him from all around the world. I'm so glad to have drunk with him."
Pete Brown
Glenn Payne was everyone's friend - a completely lovely man. He was supremely generous, kind, thoughtful, and always good company.  He excelled at connecting people and went out of his way to help his friends. I will miss his daft sense of humour, our conversations in East-Ender gangster accents and his enthusiastic mwah mwahs.
Jane Peyton
As you know Glenn was a very giving individual who delighted in helping others.  Whether in beer, music, art, food or academic things like history etc his wealth of knowledge and interest was vast.  I always enjoyed talking with him about a multitude of things, we would go to the RA or the Tate where we were both members and he would astound me with his knowledge.  His work in beer, meant he brought the craft scene to these shores before anyone had even thought about craft.  He was a tireless ambassador for Meantime. It could be argued that Meantime's presence globally was down to Glenn spreading the Meantime gospel where ever he roamed.  Whatever he did he did 100%, never less, he was a real gent in an era when 'it's all about me' syndrome exists.  He loved music, Neil Young being his favourite and again we went together on several occasions.  From his days at Safeway, stretching the boundaries, to judging beer all over the world, as one of the most respected of judges, and to helping anyone he could, that is what he will be remember for, and I will dearly miss him."
William Simmons
"Glenn was a gentle, generous and erudite beer hero whose company was always enjoyable and always sought after. His contribution to the sector is almost immeasurable and his importance is as noteworthy and as influential as the late great beer writer Michael Jackson.
His knowledge of beer, breweries and brewers was unparalleled and it came not just from reading books, but by travel to faraway places where he drank local beer and talked to producers and retailers. The range of beers on sale in pubs and off licences is better today because of his constant quest to find new and interesting brews, for 25 years ago his work as a supermarket buyer was trailblazing and ground breaking. And he loved to share, his adventures, knowledge and contacts.
Today, many of us have friends and business links on four continents. And Glenn was the little bit of magic which bought us together."
Tim Hampson
"I first met Glenn at one of his Safeways beer tastings in 2002. The following year was when this tasting went stellar as it featured beers from Goose Island, Victory, Rogue, Alaskan, Dogfish Head and Brooklyn, all there ready to be propelled into the Safeways aisles alongside the bog-standard bitters and lagers. Not just American either, other world classics included Samichlaus and Schneider Aventinus. Whatever your views on supermarket beers this was a game-changer and I can still remember the sense of excitement as writers and publicans went around tasting the beers. But he was more than a beer visionary; he was also great company, funny, knowledgeable, engaging and just Glenn. He will be missed by many beer writers to whom he was a great friend."
Adrian Tierney Jones
"The Lodger (as some referred to him when he stayed with Richard and I in Rotherhithe over the years) says so much less than he was to us and, we know, many others. 
Always someone willing to listen, even if it was when we had all had far too many excellent beers – often introduced to us by him - he was someone you could talk to about plans, successes, fears and failures in the knowledge that it would never go further that it was meant to.
Having seen some of the comments written from all over the world, and I mean all over it, I think one of his many skills was his incredible ability to introduce people to each other, then letting them get on with building relationships, sitting back and seeing them blossom - with no thought of personal gain.  Indeed, it was only through him that Richard and I have met so many friends in the world of beer and beyond.
Having been in 'craft beer' (not a phrase I think he was ever entirely happy with) for a bit, we are of the firm belief that blooming of quality beer, both from within and without UK, is partly down to his work done when with Safeway, where he took the plunge to bring in the likes of Goose Island when most around would have said US beer was tasteless and fizzy – my haven't times changed.
It was his massive knowledge of the beer scene that often amazed us, if you needed a name, a brewery or some obscure fact if he did not know it he would go out of his way to find who or what  you needed to speak to – and this always stuck us as odd as he always claimed 'I don't do details'.
Frankly though, this information and help often came at a price, namely some extraordinarily bad jokes, even worse singing and really bad accents.
His knowledge and expertise was not only in beer though, he was a bit of a gastro polymath. 
Many of you will know he was a judge for the likes of the British Pie Awards and the Quality Food Awards both here and overseas and he of the acted as mentor to people looking to supply supermarkets and was always honest with them about the reality of that world.
We would say he was a shopper of style… his own. When staying over he would often kindly volunteer go to get the Sunday papers, although never from the local Nisa literally one minute away, 'I do not shop there', so he would walk an extra few minutes to get to a Sainsbury's – even if that meant Sunday papers were not available till after eleven when they opened. 
And his food shopping skills would best be described as 'careful'; there was often a preponderance of yellow stickers which resulted in some rather bizarre combinations… trust me, they did not always work. However, I think we would all forgive him all of those jokes, songs, accents and shopping just to have him in our lives again. I hope we are all able to find a suitable way by to remember this true friend of all and one the world's good guys."
Mike Hill Richard Dinwoodie, Utobeer, The Rake
Not everyone involved in expanding our range of drinks is a brewer, an operator or a writer. There are unsung, but incredibly important people who do work behind the scenes – mostly because they believe in something. They believe in the possibilities and not the limitations. Glenn was important because he brought people together. He was a people person.
So, next time you're thoughtfully sipping a beer in a pub, remember not just the person who made it, or the person serving you. Think of the person who first remarked on that drink being worthwhile. That person was probably Glenn. He greeted everyone warmly and helped whoever he could and it never had anything to do with what he could get out of it himself. He was fun to be around and very considerate. It is wonderful to have been able to call him a friend.
Jessica Mason