News
Belgian inspired IPA heads to Oddbins
Added: Monday, November 23rd 2015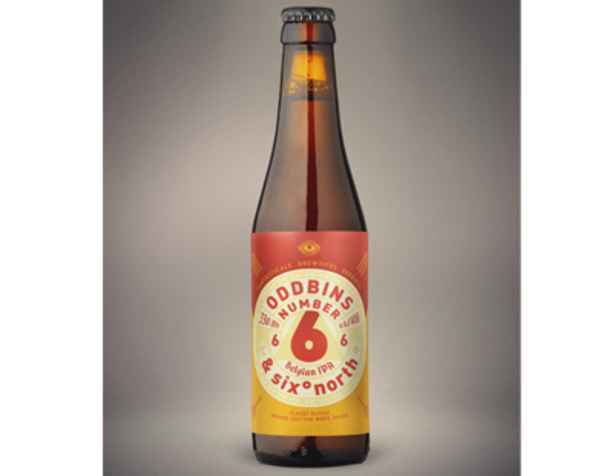 Six Degrees North, based near Aberdeen, specialises in brewing Belgian-style beers and it has produced "Belgian IPA" exclusively for the Oddbins chain of wine and beer stores. Oddbins No 6 is 6.6% ABV and, keeping all the sixes in a row, has 66 units of bitterness. It's brewed with a Belgian yeast culture and is hopped with German Mittelfrüh – the hops are added six times during the copper boil.
The beer is hazy gold and has a typical Belgian perfumed nose with spicy hops and a massive fruit hit of lemon and pineapple. Bittersweet fruit, juicy malt and spicy hops dominate the palate, followed by a long and complex finish with fruit to the fore, but ending bitter and hoppy with balanced from the continuing perfume yeast note.
It costs £2.80 a bottle in Oddbins outlets.
Six Degrees North has also produced two Belgian-style lambic beers for Oddbins.  Lindsaymans Fuze is a 6.5% "sour beer" aged for two years in oak. Raspberries are added to the beer for a Framboise version.