News
Hop on a bus to relish Kent's harvest ales
Added: Sunday, October 4th 2015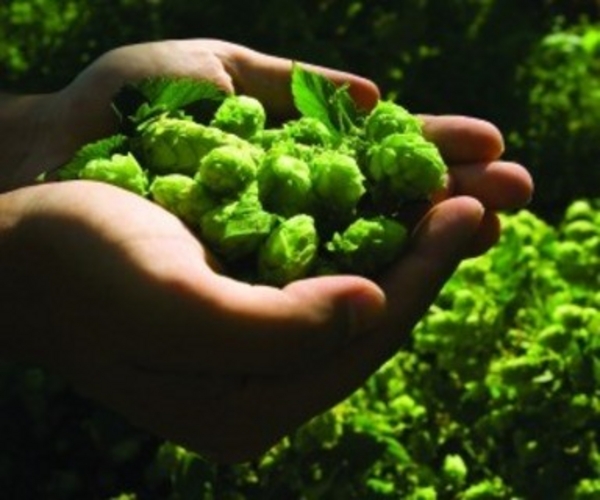 You can hop on a bus to celebrate the first hops of the harvest and relish the field-fresh aromas and flavours of the new season's pickings. The annual Kent Green Hop Festival runs until 11 October and on Saturday 10 October five breweries in the county will run special bus trips that will allow beer lovers to sample a range of beers brewed with green hops.
The green hop festival was conceived in 2012 by Eddie Gadd of Gadds' Brewery in Ramsgate with the aim of offering fresh hop beers to drinkers. Eddie is keen to promote the English hop industry, which is under threat from the large number of imported hops used by many British craft brewers.
Conventional hops are dried in oast houses when they are picked in the autumn and packed into special sacks known as "pockets" before they are sent to hop merchants for onward sale to breweries. In sharp contrast, green hops are not dried and have to be used in a beer within 12 hours of being picked. Eddie Gadd believes this saves some of the essential oils in the cones of the hops that are lost during the drying process and which deliver delightful aromas and flavour to beer.
Brewers in Kent, ranging from Shepherd Neame, England's oldest brewery, to brew pubs, are participating in the festival. The beers they are brewing spotlight the range of Kentish hops available to brewers throughout the country. They include Admiral, Bramling Cross, Bullion, Challenger, Early Bird, East Kent Goldings, Fuggles, Goldings and Northdown.
On 10 October, the breweries running bus trips are: Canterbury Ales, Foundry Brewpub, Gadds', Goody Ales and Wantsum. Each brewery will have its own bus and will visit all participating breweries: visitors can choose the train stations nearest to the breweries. For full details and bus timetables, visit www.kentgreenhopbeer.com and click on East Kent Open Day.