News
I&G hits target to build Scottish brewery
Added: Saturday, August 22nd 2015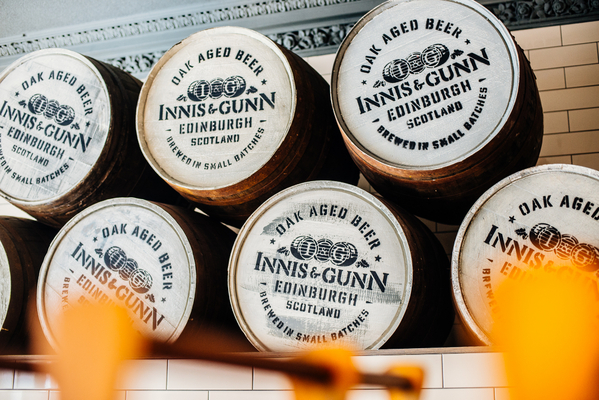 Innis & Gunn, the company that set the oak-aged beer craze rolling, has announced it has successfully raised its target of £3 million via a mini-bond investment offer, which will fund the creation of a state of the art brewery in South-eEast Scotland.
The Innis & Gunn BeerBond,which closed on 16 July, offered investors a four-year, initial fixed-term mini-bond with an interest rate of 7.25% gross interest per annum for investments from £500.Alternatively, or in addition to, investors could opt for the BeerBucks BeerBond which offered an equivalent of 9% gross interest rate per annum, with the return taken in the form of BeerBucks, redeemed against beer at the Innis & Gunn online shop. 
Dougal Sharp, founder and chief executive of Innis & Gunn, said: "We've been blown away by the level of support the bond has received and are over the moon to have hit our target. We've always known that our fans and the beer community were enthusiastic about the offer and keen to get involved, but we have been truly bowled over. It's now a matter of breaking ground on our site, which we are now in final negotiations to secure." 
Since its foundation in 2003, Innis & Gunn has grown to become a highly successful international business, with an annual turnover of £11.8 million in 2014 -- up from £10.5 million in 2013. Last year Innis & Gunn sold more than 20 million bottles of beer and is the second biggest supplier of craft beer to the UK off-trade). The company recently launched its first retail outlet, The Beer Kitchen by Innis & Gunn, and is set to roll out the concept UK wide, with a further five venues planned by 2017.
The development of the new brewery is expected to create up to an additional 35 jobs over the next four years.